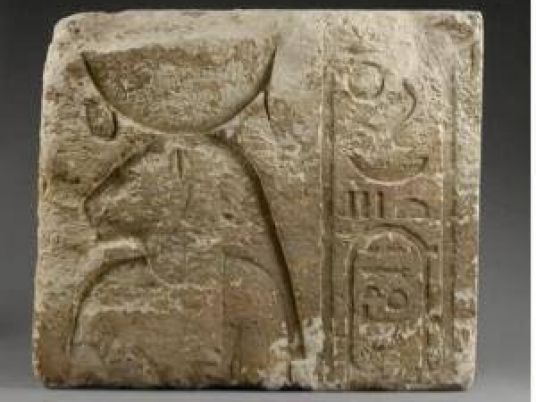 The Egyptian embassy in Paris has received a stone tablet dating back to the ancient Egyptian era of King Nectanebo II (360—342 BC) of the Thirtieth Dynasty, after successfully saving the artifact from being sold at auction.
The general supervisor of the recovered monuments department in the Antiquities Ministry, Shaaban Abdel Gawad, said in a statement Sunday that the artifact has been stolen in the nineties from a temple in Saqqara. It was considered lost until last week, when the department found the ancient relic on a list of artifacts up for auction in Paris.
The ministry was able to locate the tablet by thoroughly monitoring the global auctions websites for antiquities and their social media pages, Gawad explained.
After finding the tablet's exact location, the Ministry of Antiquities took all the necessary legal steps to stop the sale process by verifying Egypt's sovereign right to redeem it, Gawad said.
The auction house in Paris stopped the sale, withdrew the piece from the list of sales and voluntarily handed it over to the Egyptian Embassy in Paris.
Gawad added that the tablet is expected to arrive in Cairo within a few weeks, and after restoration will be displayed temporarily in the Egyptian Museum until transferred to its original location in Saqqara.
Edited translaton from Al-Masry Al-Youm