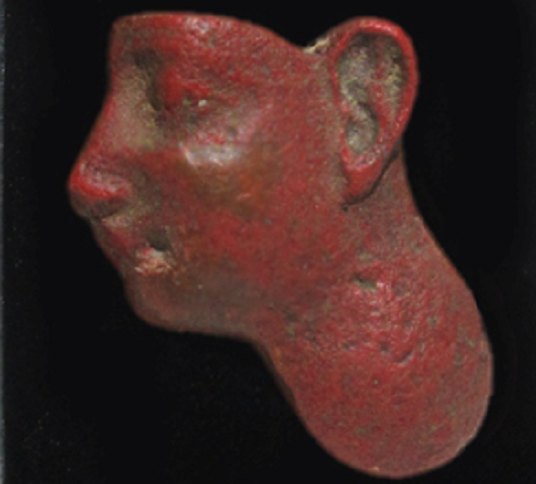 Egypt's embassy in London received on Tuesday two artifacts that had been put for sale at a London auction house.
The director general of the Retrieved Antiquities Department of the Antiquities Ministry, Shaaban Abdel Gawad, said on Wednesday that the two artifacts were stolen from archeological sites during the security void that followed the January 25 Revolution six years ago.
The two retrived artifacts are made from glass and shaped like human heads, but belong to two different sites, Gawad in a statement today.
The first was stolen from an antiquities store at el-Qantara, in Ismailia governorate during 2011, and the second artifact was stolen from el-Shaikh Ebada site in Minya governorate, he added.
Gawad noted that with the return of these two pieces, the number of retrieved artifacts from London rises to four.
He continued that the first piece received by the Egyptian embassy two months ago is an inscription stolen from one of the walls of Mortuary Temple of Queen Hatshepsut in Luxor, the second which was retrieved two days ago is an Ushabti figurine that dates back to the Middle Kingdom period of Ancient Egypt (2050 BC-1800 BC).
Gawad said the four pieces will return to Egypt in the near future, and stressed the role and the effort made by foreign and antiquities ministries in tracking and retrieving items that have been stolen and smuggled out of Egypt.