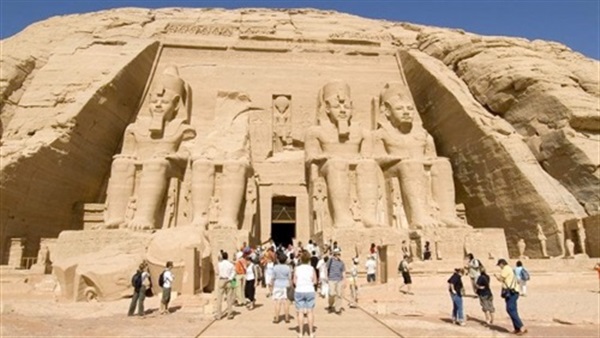 The Central Egypt Antiquities Zone, which includes Minya, Assiut, Beny Suef, and Fayoum, will resume tourist voyages to 13 archaeological sites and two museums after a five month hiatus brought on by measures against the coronavirus pandemic.
The zone's various tourist sites, museums and other locations have all been sterilized as part of precautionary measures.
Other measures in place include wearing masks, maintaining social distancing and limiting visitor numbers to no more than 15 at a time.
Central Egypt Antiquities Zone head Gamal al-Semstawy added that archaeological sites and museums will receive visitors from nine am to five pm daily.
He urged all visitors to follow the precautionary measures to maintain public health.
Egypt's Ministry of Tourism and Antiquities announced in August that all museums and archaeological sites nationwide will reopen starting September 1, as cultural tourism activities resume in accordance with special measures approved by the ministry.
Egypt has suspended flights and tourism in March as part of measures to combat the spread of coronavirus pandemic.
Traffic in all Egyptian airports resumed since July 1, in accordance with Egypt's preventive and precautionary measures to coexist with the coronavirus.
Beginning September 1, all local and foreign passengers must provide a PCR analysis document proving they tested negative for coronavirus within 72 hours of reaching Egyptian territory.