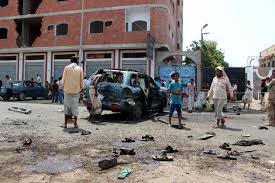 Egypt's Minister of Oil Tarek El Mula stated on Saturday that Egypt will resume natural gas transfers to Jordan in early 2019 after it had been suspended in 2014 following a bombing of the gas pipeline in the Lahfan area in al-Arish city of Egypt's North Sinai.
During meeting with Jordan's Energy Minister of Oil Saleh Kharabsheh in Amman, Mula discussed developments of the Egyptian government's plans and strategies concerning the new explorations of natural gas in the Mediterranean Sea, notably the Zohr field.
Mula hailed the Egyptian-Jordanian cooperation in the energy field asserting the "importance of the Jordanian experience in reducing the cost of importing energy and the price of the oil bill through renewable energy projects and power-saving industries such as using electric vehicles."
Mula added that Egypt is ready to enhance cooperation with Jordan in the field of natural gas supplied to industries and homes.
Mula and Kharabsheh visited the al-Hussein thermal power station with a capacity at 115,000 cubic meters as the project increased a number of power stations linked with al-Arabi gas pipeline of the Egyptian-Jordanian Fajr Company to 11 in Jordan.
According to Jordanian governmental statements, costs of cutting Egypt's natural gas amounted to US$6 billion due to a shift to the use of heavy fuel and diesel to generate electricity