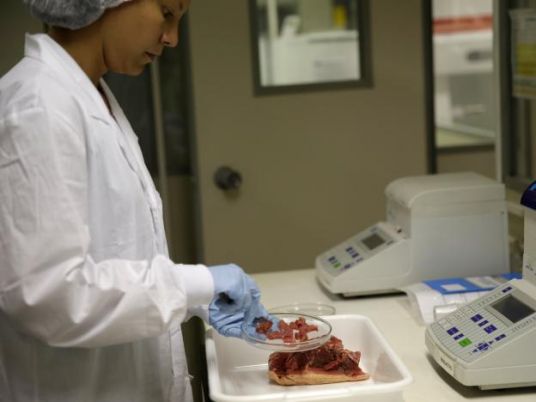 Egypt's Ministry of Agriculture and Land Reclamation announced on Saturday the resumption of imports of meat and poultry products from Brazil.
The ministry said in a statement that the resumption of importing these products would be from the slaughterhouses approved by Egypt's General Organization for Veterinary Services (GOVS).
It added that the importation process is subject to double control: once in the country of origin and another time immediately after arrival to Egyptian ports. This reduces the risk of admitting into the country any products not suitable for human consumption.
The statement stressed that these slaughterhouses must be approved by Egypt's GOVS.
It said that there are inspections carried out to verify the conformity of the documents and laboratory tests and to ensure that there is a Muslim butcher — who knows the prodecures of the Islamic Center — supervising the slaughtering operations to make sure they are carried out according to Islamic Sharia.
The ministry had announced its decision to delay imports of meat and poultry products from Brazil after the Brazilian authorities suspended 33 government officials from work in a wide-scale crackdown on charges of selling rotten processed meat and poultry.
Three meat plants were also closed on the same charges; and 18 other factories that export products to Egypt were placed under supervision.
Brazilian authorities launched raids in six states on Saturday, after a two-year investigation.