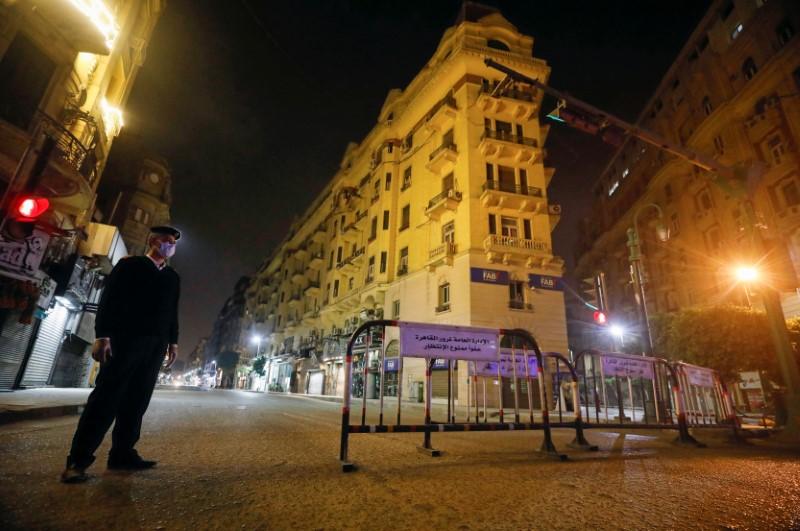 The Egyptian government has reset the opening and closing hours for shops, public restaurants, cafes, workshops, handicraft stores and malls starting December.
This step comes to enforce order on Egypt's streets, the government said, preserving state facilities and infrastructure and limiting the spread of COVID-19.
The daily opening hours for all shops and malls, except for restaurants, cafes and bazaars, will be from seven am and until 11 pm in the summer and 10 pm in winter.
On weekends and official holidays, shops will close at midnight in the summer and 11 pm in the winter.
Daily opening hours for restaurants, cafes and bazaars, including those in malls, are from five am until one am in the summer and midnight in the winter. Winter will see these stores close at one am during weekends and holidays.
Take-away and delivery services for restaurants and cafes will continue for 24 hours in summer and winter.
The opening hours for all workshops and craft shops within residential areas will be daily from eight am until seven pm in the summer, and six pm in the winter.
Regarding workshops and handicrafts located on roads and gas stations, the workshops associated with urgent services, a decision will be issued on them by the Chairman of the Supreme Committee for Licensing Public Shops.
The opening and closing hours of workshops within the residential block may be modified in any event that necessitates this, by a decision of the minister or the governor concerned after presentation to the committee.
Opening and closing hours for shops in coastal and tourist governorates is permissible via a decision made by the head of the committee based on a proposal by competent governors or the head of the New Urban Communities Authority, after being presented to the committee and via coordination with the Ministry of Tourism and Antiquities.
Image: A police officer stands at the Qasr El Nil street during the first day of a two-weeks night-time curfew which ordered by the Egyptian Prime Minister Mostafa Madbouly to contain the spread of the coronavirus disease (COVID-19), in Cairo, Egypt March 25, 2020. REUTERS/Mohamed Abd El Ghany