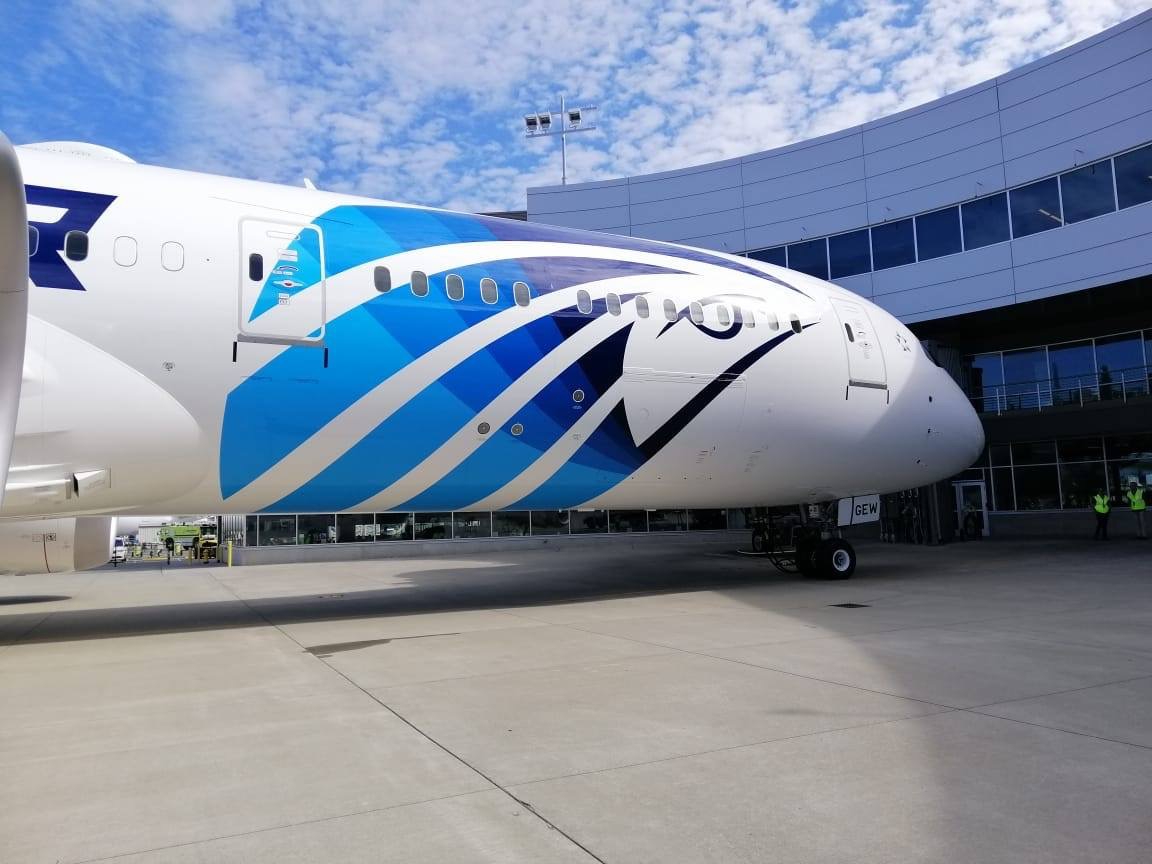 The Ministry of Civil Aviation officially discussed with Airbus officials the possibility of establishing an Airbus factory in Egypt.
The talks came on the sidelines of a ceremony celebrating EgyptAir's receipt of an Airbus A220-300. Civil Aviation Ministry officials discussed with CEO of the Airbus Canada partnership Philippe Balducci and Executive Vice President and Managing Director of Airbus Middle East Fouad Attar the possibility of Airbus establishing a factory in Egypt.
They also discussed the possibility of Airbus coordinating with Egyptian factories in the public and private sectors to manufacture parts of Airbus aircrafts, especially as Egypt has obtained many international certificates in the field of maintenance of various types of Airbus aircrafts, senior sources with the Ministry added.
Balducci and Attar promised to pass the suggestion to the company's leaders, said the sources.
EgyptAir received the first Airbus A220-300 out of 12 others of the same model scheduled to be handed over in succession until June 2020.
Egypt has officially requested the same from Boeing, according to the sources.
Many countries around the world take part in the manufacture of planes such as Turkey, Japan, Italy and Malaysia, said the sources, adding that over the next two decades the world will need more than 22,000 new aircrafts of various models due to high demand.
During the past year, airlines have sold 4.5 billion tickets, which indicates the need to manufacture more planes, sources told Al-Masry Al-Youm.
Egypt could gradually begin with the simple aircraft industry that produces products such as nails, chairs, metal and glass as a first stage, Senior Director of Analytical Engineering and Body Design at Boeing Tarek Mahmoud said.
In the next stage, it would assemble a plane of six to twenty passengers, he added.
He pointed out that countries such as the US and Turkey gradually took on the manufacture of planes, which contributed to boosting their economies.
Edited translation from Al-Masry Al-Youm