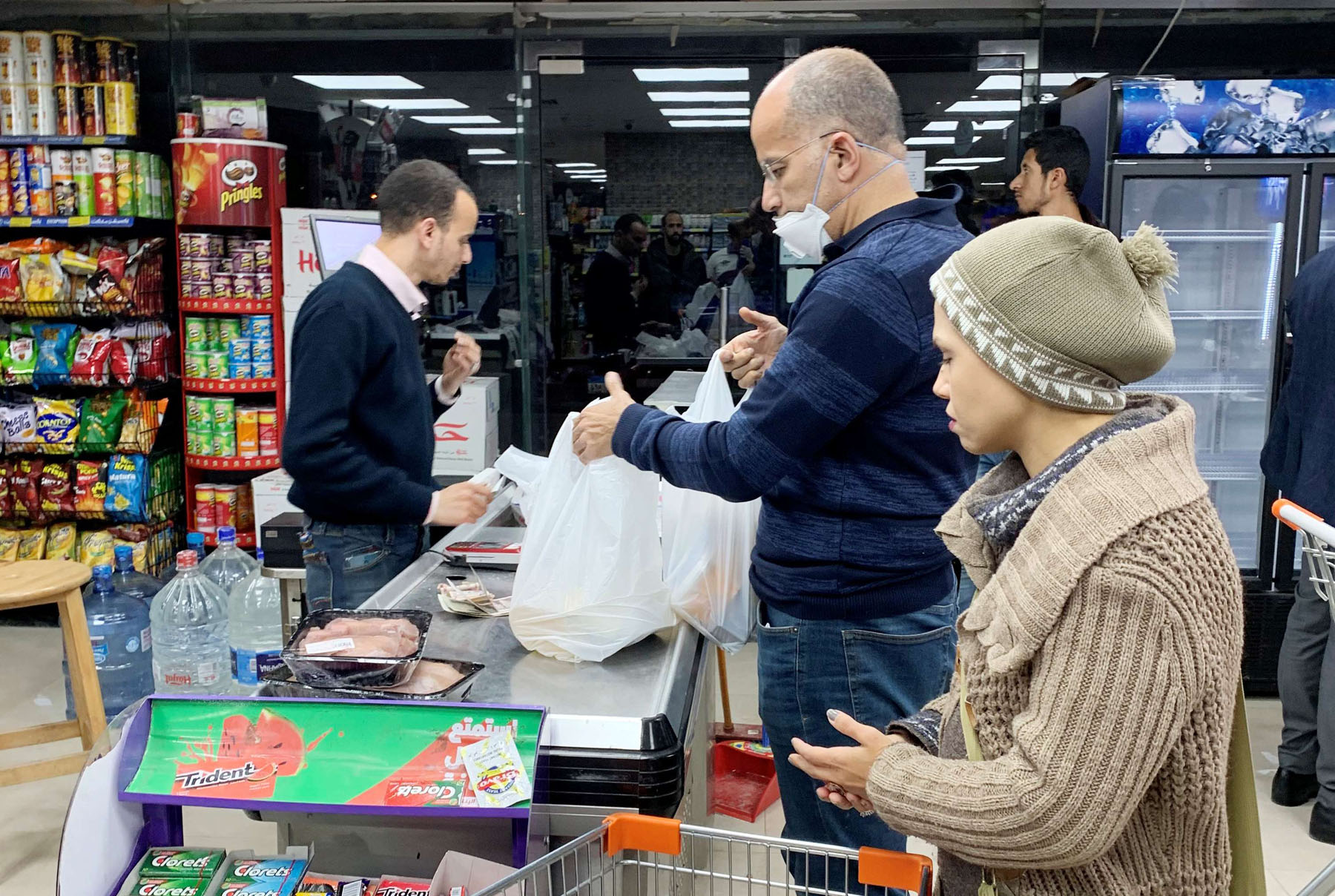 Egypt's Health and Population Ministry has reported the highest increase in COVID-19 cases since January 5, when it registered 1,119 new infections.
The ministry on Friday confirmed 1,021 new coronavirus cases, 61 deaths and 765 recovered cases.
The country has now reported a total of 227,552 confirmed cases, 170,773 recovered cases, and 13,339 deaths.
Case numbers began creeping up in March and are back to second wave peak levels. Egyptian officials have speculated that a third wave of the virus will hit during or after the month of Ramadan, which began on April 13.
Despite the ministry reporting a 75.5 percent increase in recovery rates, doctors and officials have warned the public to abide by coronavirus precautionary measures during the holy month, stating that social distancing is just as important as wearing a mask.
Egypt's vaccination campaign that began in January is still working to vaccinate medical staff, people over the age of 65, and those with chronic illnesses, but registration for the jab is open to all.
Egypt is currently using China's Sinopharm vaccine and the UK's AstraOxford vaccine. The Ministry of Health announced last week that it will soon begin producing Russia's Sputnik V and China's Sinovac vaccines at Vacsera.
For his part, Egypt's Presidential Adviser for Health Affairs Mohamed Awad Tageldin, said that there are progressive increases in coronavirus infections in Egypt.
During a phone-in with the privately-owned Sada al-Balad channel, on Friday, Tageldin said that "we are currently living in the third wave," explaining that the numbers continue to increase until they reach a constant level in several days, and then they decline again.
He stressed that Egypt's handling of the pandemic during the three waves was sophisticated, and with all professionalism, and had the support of President Abdel Fattah al-Sisi, to cross the first and second waves of coronavirus.
"No wave of Corona (in Egypt) has seen a shortage of medicines that are used to treat people with the virus, stressing that Sisi is personally following the number of available medical devices," Tageldin said.
He concluded: "It is not in anyone's interest to cover up the number of cases, especially since this is a global pandemic and it is unreasonable to play down the number of cases."