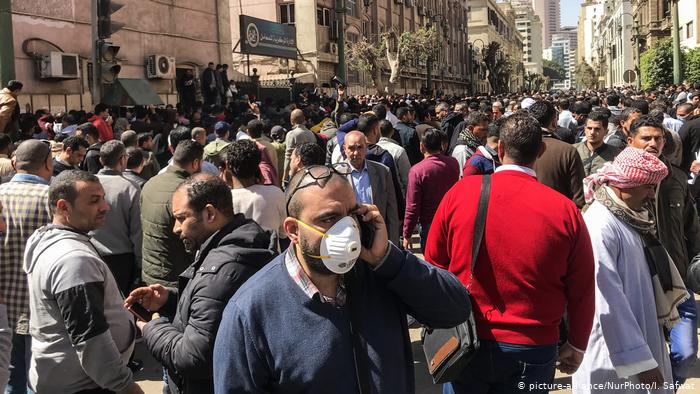 Egypt's Health Ministry on Monday announced 418 new coronavirus cases, bringing the country's total up to 118,432, according to Ministry Spokesperson Khaled Megahed.
The ministry's announcement of 21 deaths on Monday has raised the nation's total COVID-19 death toll to 6,771.
And 177 patients were discharged from quarantine at isolation hospitals, bringing Egypt's total number of fully-recovered cases to 103,501.
Government officials continue to urge the public to adhere to precautionary measures against the virus, and Prime Minister Madbouly has called on authorities to strictly enforce the country's mask mandate, which applies to all public transportation and indoor public spaces.
On November 21, Transit police began enforcing the mask mandate on Cairo's metro. Traffic officials are also issuing tickets to operators of microbuses and taxis for failing to wear masks.
Those who do not wear a mask in the designated areas could face a fine of up to LE4,000.
Additionally, new curfew hours for retail shops, restaurants, and cafes went into effect on Tuesday in an attempt to limit the spread of the virus and standardize operating hours of businesses in the country.
In response to public worry about the the country's supply of medicine and medical equipment, the Egyptian Cabinet announced that hospitals are in fact ready to tackle a second wave of the virus.
Egypt has yet to reach Europe or US-like figures, but testing in the country is not widely accessible or affordable for the average Egyptian.
A number of countries that have witnessed an aggressive second wave are currently employing severe lockdown measures.
Egypt's government back in March imposed strict precautionary measures to limit the outbreak of coronavirus, which included setting curfews, banning large gatherings and closing restaurants, theaters, and cinemas.