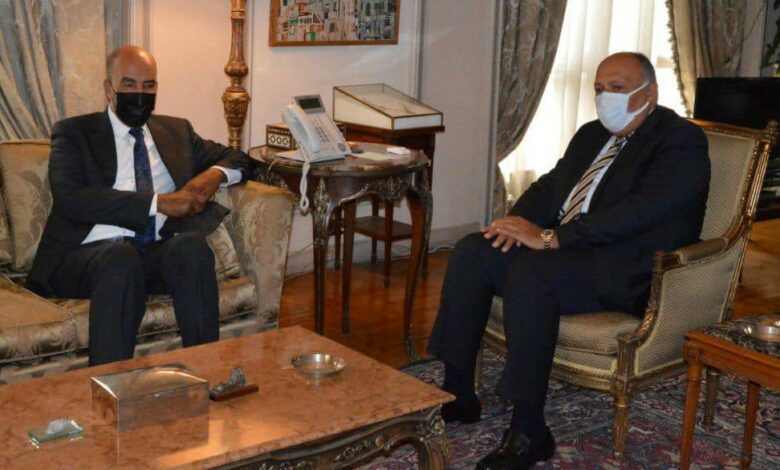 Egyptian Foreign Minister Sameh Shoukry on Monday re-stressed his country's full commitment to stabilizing Libya and contributing to achieving all of its comprehensive development requirements.
This came during Shoukry's meeting with the Vice-President of the Libyan Presidential Council, Moussa al-Koni.
Cairo will spare no effort in meeting the Libyan people's dreams for a secure and prosperous state that annihilates all forms of illegal foreign presence and imposes its sovereignty on all of its national soil, Shoukry assured.
Shoukry praised the outcomes of the Paris Conference on Libya held on November 12, which reflects the continued international consensus regarding support for a political solution to the Libyan crisis.
The Foreign Minister said that the presidential and parliamentary elections must be held on their scheduled dates and stressed that exiting all foreign forces, as well as mercenaries and foreign fighters, as the main obstacle to reaching a comprehensive political solution to the Libyan crisis.
The presidential elections in Libya are scheduled to be held in two rounds, the first starting on December 24, and the second with the parliamentary elections 52 days after the first round.
Libya descended into chaos in the wake of the 2011 NATO-backed uprising that toppled long-time dictator Muammar Gaddafi, who was later killed.
The oil-rich country has been divided for years between two rival governments, one in the capital, Tripoli, and the other in the eastern part of the country. Each side is supported by foreign powers and various armed groups.