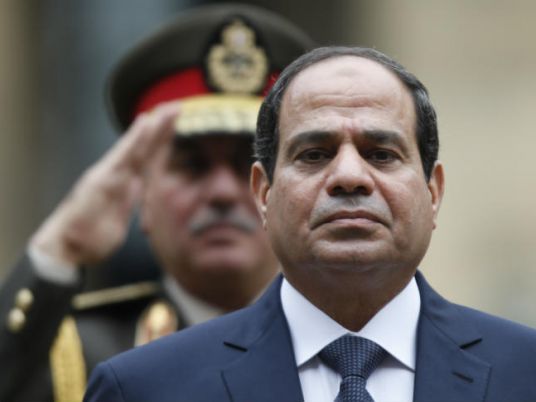 Egypt's President Abdel Fattah Al-Sisi stressed on Saturday Egypt's rejection of the use of any type of internationally prohibited weapons in Syria, pointing out the importance of conducting a transparent international investigation into the matter.
According to a statement released by the Egyptian presidency, Sisi's statement was made during a phone call with his French counterpart Emmanuel Macron, in which they discussed the recent missile strike by Western powers in Syria.
Macron said that the military strikes carried out by France, the United States and Britain in Syria about a week ago came within the framework of international legitimacy, the statement quoted the French president as saying.
On his part, Sisi expressed concerns about the military escalation, which inevitably leads to the situation's further deterioration.
The United States, Britain and France fired 105 rockets towards Syria in retaliation for an alleged chemical attack in the Syrian city of Douma targeting what the Pentagon described as three chemical weapons facilities.
The three countries said their strikes were limited to Syrian chemical weapons capabilities and were not aimed at ousting the Syrian President Bashar al-Assad or interfering in the civil war.
Russia described the triple strike as an "aggression", noting that this process seriously damages the process of reaching a political settlement of the Syrian crisis.
Moscow has denied reports that the Syrian army launched a chemical attack in Douma. The Russian Foreign Ministry attributed these reports to media operations aimed at protecting armed rebels and justifying strikes against Syria from abroad.