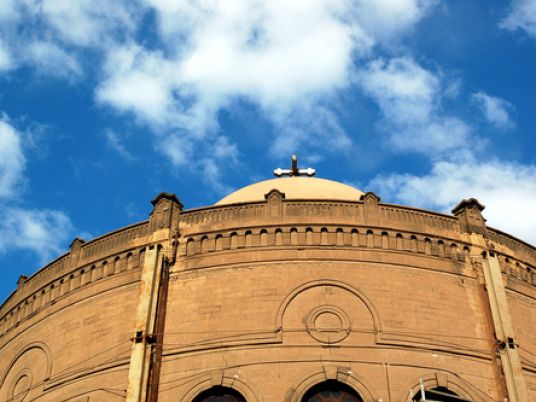 Cairo denounced on Wednesday a proposal by a US congressman of a bill to restore churches in Egypt.
A statement by the Egyptian Foreign Ministry said that the 'Coptic Churches Accountability Act', is being discussed by Congress without giving details.
The draft law, according to the statement, urges the US secretary of State to submit an annual report to Congress on efforts made for restoration of Egyptian Coptic churches that were destroyed upon the ouster of former Islamist President Mohamed Morsi in July 2013.
The act was rejected by the ministry, saying "[we reject] such an approach which grants a foreign authority rights that affect national sovereignty, entertaining the possibility that the Egyptian authority could be held accountable by any foreign executive or legislative authorities."
It also accused the draft law of "containing fallacies that do not conform to reality," adding that Egypt did not witness sectarian violence, but rather acts of destruction.
The statement also indicated "instructions to the Egyptian embassy in Washington to communicate with members of Congress and [specifically] with the member who proposed the act, to express our refusal of such a step."
Meanwhile, the Coptic Orthodox Church said in a statement that it "absolutely rejects talks on a US act to restore damaged Egyptian churches."
"The Egyptian government is fulfilling its duty to restore the churches with Egyptian money and efforts," read the church statement.
Edited translation from Anadolu Agency