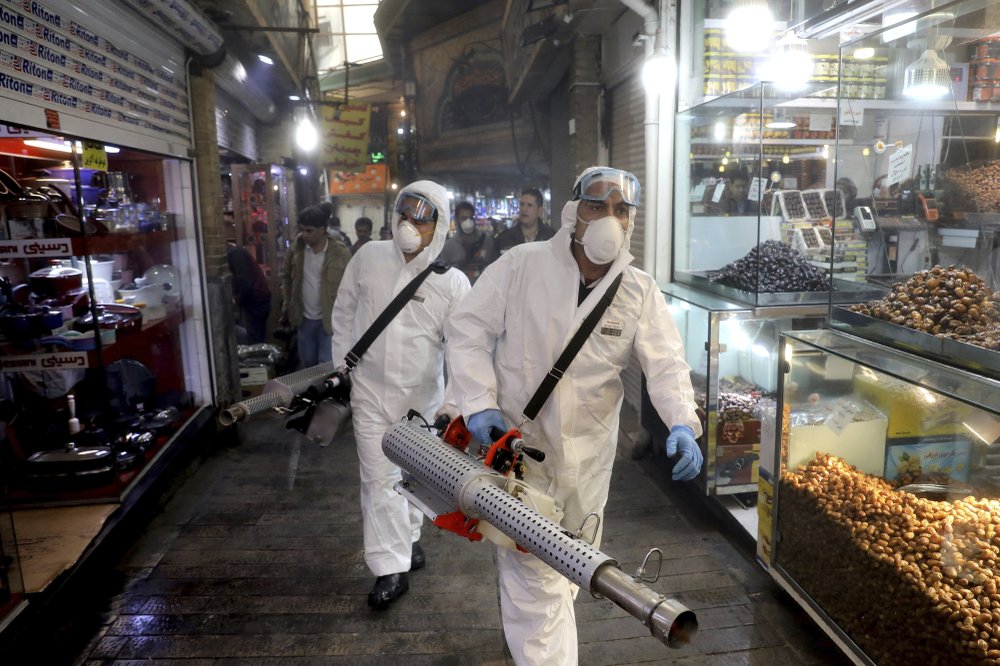 The Health and Population Ministry announced Saturday that it has registered 17 new cases infected with the novel coronavirus, bringing the country's total up to 110.
The ministry's spokesperson, Khaled Megahed said that the 17 new cases are made up of 14 Egyptians and three foreigners – including two cases from abroad, one from Saudi Arabia and the other from the UAE.
The rest were infected from contact with previously announced cases, he said.
Megahed said that the total number of cases in Egypt up until Saturday is now 110, 21 of which were discharged from the isolation hospital.
Only two deaths have been reported thus far: a 60-year-old Egyptian woman who died on March 12 and a 60-year-old German tourist who died March 8.
The moment an infection is suspected it will be announced immediately, Megahed stressed, reflecting Egypt's full transparency in line with international health regulations and in cooperation with the World Health Organization (WHO).
The ministry of health, he added, continues working to upgrade preparations in ports all across the country and is following up the situation first-hand.
Minister of Health Hala Zayed said on Saturday that 85 percent of the country's infected cases display mild or no symptoms and recover without any medication, with procedures limited to isolation in a clean and well-ventilated place.
During a phone-in with Ahmed Moussa's TV show "Ala Massoulity" (By My Responsibility) Zayed said that most of Egypt's infections are from contact with infected people.
She thus stressed the importance of reducing direct contact and family visits, particularly for the elderly and those with chronic health conditions, and ensuring senior citizens receive the proper care.
Zayed stressed that the matter must be taken seriously and citizens remain committed to following public health instructions.
Egypt is in a better place to manage the outbreak than Europe and other countries, she said, noting that Egypt was among the first countries worldwide to take precautionary measures even before registering a single case.
Edited translation from Al-Masry Al-Youm