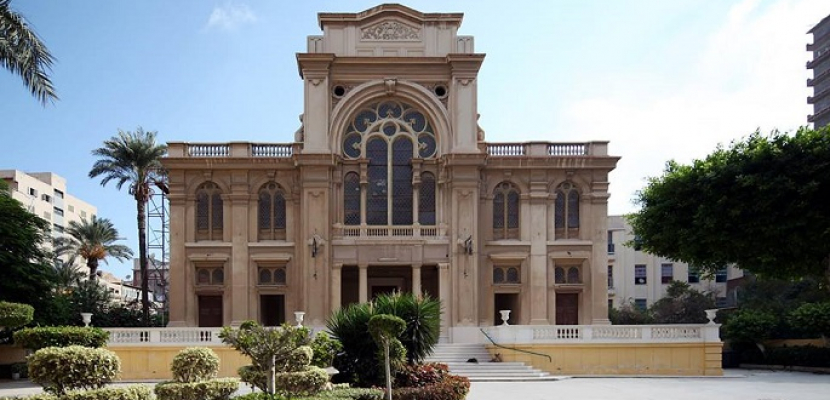 Egypt's Official Gazette published on Thursday Minister of Antiquities Khaled Anani's decree to record Jacob Menasce (Menashe) Synagogue in el-Mansheya area of Alexandria in the list of Islamic, Coptic and Jewish antiquities.
Baron Yacoub Levi de Menashe built the synagogue in 1860 in el-Mansheya square.
The synagogue was structured as a rectangular building surrounded by a stone wall. The main edifice was located in the west with two rows of semicircular windows.
The internal design of the synagogue was divided into two parts including the rectangular hall reached through the arched wooden doorway.
The synagogue had tile floors. The roof decoration in the religious ritual hall was made of barreled cross-cellars.
The ritual hall was divided into three vertical corridors and a marble platform altar.
Edited translation from Al-Masry Al-Youm