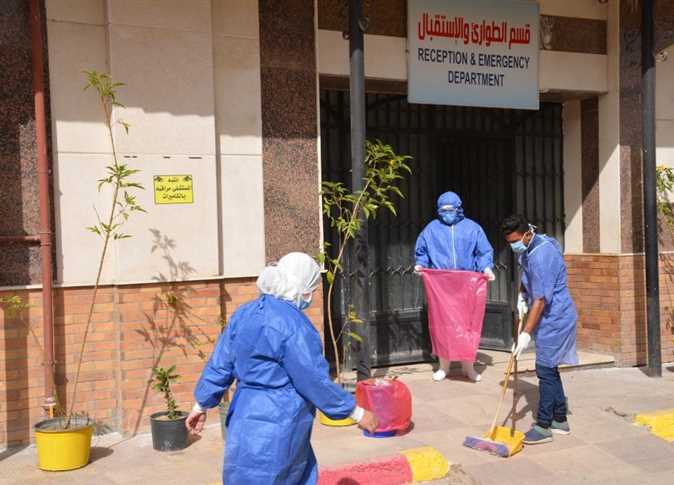 Egypt on Monday announced 1,691 new positive coronavirus cases, in addition to 97 deaths, marking the highest daily rate of infections and deaths in the country since the outbreak began.

The new statistics show that Egypt continues to record high rates of coronavirus infections, even as it prepares to resume international flights, sports and leisure activities in the coming weeks.
On Sunday, Egypt witnessed 1,618 new coronavirus cases, in addition to 91 deaths.
The Egyptian Ministry of Health said, however, that 398 people who have recovered from the virus have been discharged from quarantine hospitals on Monday, after receiving medical care.
Ministry Spokesperson Khaled Megahed explained that the total number of coronavirus cases recorded in Egypt as of Monday was 46,289, in addition to 1,672 deaths.
About a week earlier, Chairperson of the Scientific Committee to Combat Coronavirus in Egypt Hossam Hosny said, "We expect to reach 2,000 daily infections in June," and warned of a "worse scenario" in which daily cases could reach 2,500.
In televised remarks made at the time, Hosny said that the country "is still in the stage of an escalating curve."