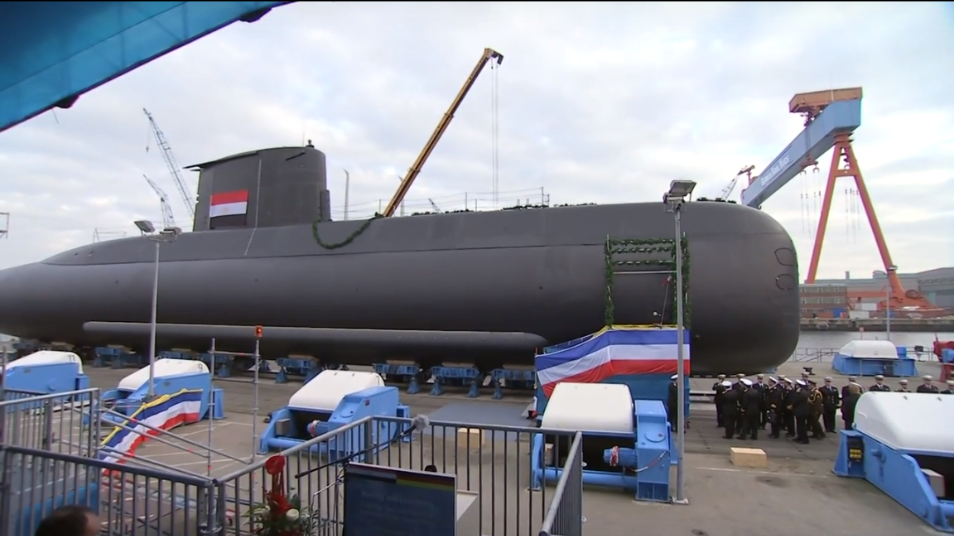 The German company "ThyssenKrupp Marine Systems" (TKMS) said on the occasion of manufacturing the third modern submarine 1400/209 for Egypt in Germany that the company and the Egyptian Armed Forces had signed a contract for the manufacturing of submarines equipped with high-technology navigation and speed systems.
TKMS said that the submarine 1400/209 would be delivered to Egypt after being tested during a ceremony in front of Commander of the Egyptian Navy Forces Ahmed Khalid Hassan, the State Minister of Defense in Germany Ursula Gertrud von der Leyen and commanders of the German Navy Forces.
The submarine is a vital part of military strategies and works in various marine areas.
TKMS has handed over to Egypt the second out of four submarines, contracted to be obtained from Germany in April 2018 in the city of Kiel.
In December 2017, Egypt received the first 209/1400 Submarine in Kiel. This comes as part a deal for four submarines made between the two nations to help protect Egypt's national security by supporting the navy's technical and combat capabilities.