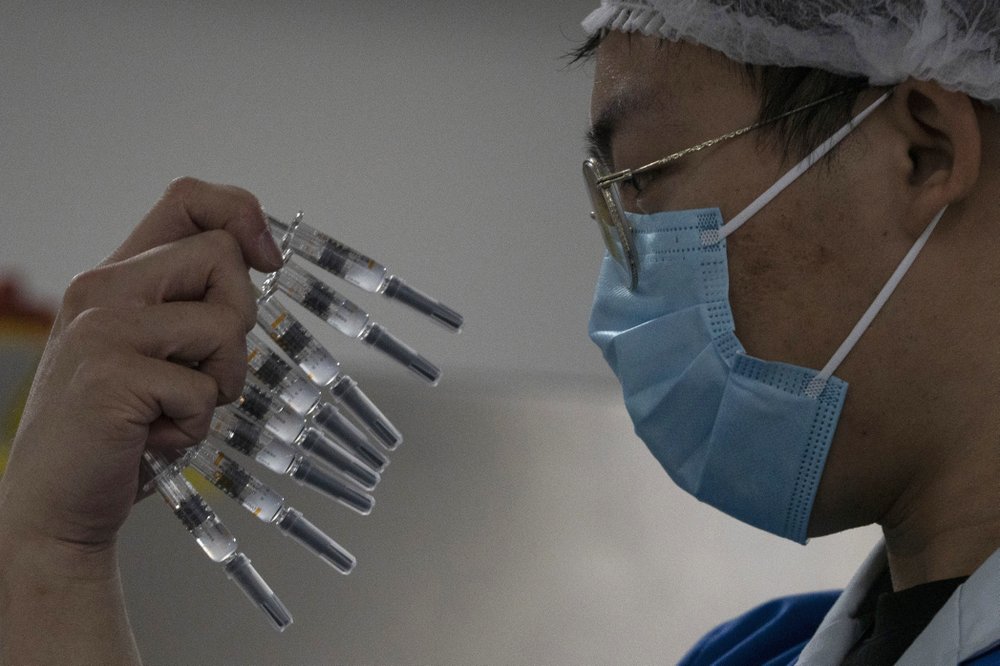 Egypt received the first group of experts from the World Health Organization (WHO) at the VACSERA company in preparation to start its local manufacture of coronavirus vaccines, Health Minister Hala Zayed announced on Wednesday.
"We negotiated with companies and signed with the Chinese company Sinovac to manufacture 40 million doses annually. Yesterday, they agreed to increase production during the next six months to 80 million doses," she said.
Two VACSERA factories were rehabilitated, with a production capacity of 300,000 doses per shift, and an annual production capacity of 110 to 220 million doses.
Raw materials were also received and analyzed, she said.
Her remarks came during President Abdel Fattah al-Sisi's inspection of the equipment, vehicles and engineering machines of the various state authorities participating in the initiative of "A Decent Life" to develop the Egyptian countryside
"This is a very big victory for Egypt's political will," she stated.
Zayed explained that starting August, 15 million doses will be produced per month in Egypt, with the goal is to vaccinate 40 million citizens by the end of this year in what she called a "historic" moment.