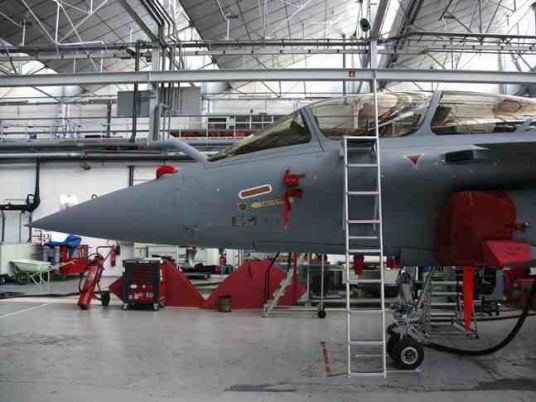 Egypt received three Dassault Rafale multi-function fighter jets from France on Wednesday.
The fighter jets are of the 4th generation and are third batch of a deal signed in 2015 between Egypt and France.
The new Rafale fighters are a powerful new addition to the capabilities of the Egyptian air forces, due to their high-level technical and combat system characteristics, enabling the aircraft to perform tasks along a wide range in various strategic directions.
The deal includes 24 Rafale jets, France's first overseas export of the fighter jet made by Dassault Aviation SA, a Fremm naval frigate and MBDA air-to-air missiles, according to Reuters.
The Rafale has the ability to track several air targets and deal with more than one objective at a time, through performing air control functions and repelling hostile attacks on long-range targets.
The three planes flew over Cairo led by Egyptian pilots for over three and a half hours after taking off from a French base to Egypt, reflecting the ability and efficiency of Egyptian pilots and air crews to deal with modern fighters in a record time.
In 2016, Egypt received the first of two French Mistral helicopter carriers.
Edited translation from Al-Masry Al-Youm