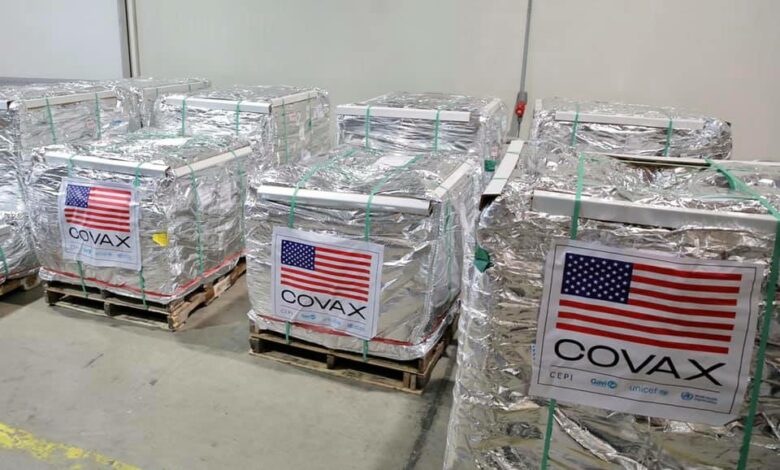 The US Embassy in Cairo announced that Egypt has received an additional 3.6 million doses of the Pfizer coronavirus vaccine from US.
The US embassy said in a post on Facebook on Saturday, that the total of vaccines that reached Egypt rose to 8.25 million doses delivered in September.
The people and government of the US are working with Egypt side by side to fight the pandemic, it added.
The Health Ministry received two batches of coronavirus vaccines produced by Pfizer, from the US, either bilaterally or under the COVAX facility.
The Advisor to the Egyptian President for Health and Prevention Affairs Mohamed Awad Taj Eddin announced Sunday that Egypt has administrated a total of 35 million coronavirus vaccine doses.
In a phone-in with the Extra News channel he said that Egypt has thus far spent a total of US$400 million on vaccination efforts.
Taj Eddin explained that Egypt has diversified sources of obtaining vaccines, such as the Chinese vaccine, AstraZeneca, or Johnson & Johnson, as well as vaccines from the Global Vaccine Alliance.
Egypt's Ministry of Health and Population on Saturday reported 948 new coronavirus cases, 57 deaths, and 390 recoveries.
A total of 330,084 cases have been disclosed in Egypt, alongside 18,592 deaths and 277,623 recoveries.
The country's fourth wave of the virus is in full force, with daily case figures ten times higher than what was recorded at the end of July.
Moreover, the Health Ministry has stated that official figures likely only represent 10 percent of actual cases.
According to World Health organization data, as of October 23, Egypt has administered 25,083,832 vaccine doses.
While Egypt's Supreme Committee for the Management of Coronavirus Crisis lifted some COVID-19 restrictions back in June, there is talk of reinstating some measures.