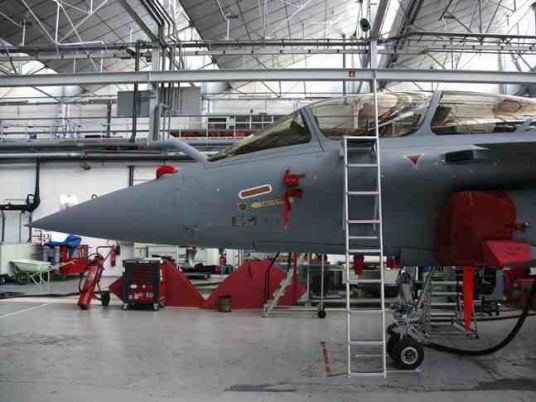 Eight new Rafale fighter jets are joining the Egyptian Air Force next year, the Egyptian state-owned newspaper al-Akhbar reported on Friday.
"Egypt will receive eight new Rafale fighter jets next year," the paper quoted commander of the Egyptian Air Force Younes Al-Masry as saying.
He added that the receipt of the fighter jets comes as "a result of political efforts to increase arming in this class."
Masry said that with the arrival of the new fighter jets next year, Egypt with own 14 Rafales, adding that "this resembles a huge force, doubling the capabilities of the armed forces."'
The Air Force commander said the Egyptian armed forces have been keen to diversify sources of weaponry since the October 1973 war. He said the Air Force now has the Rafale fighter jets from France, the F-16 jets and Apache attack helicopters from the United States, and the CASA military transport aircraft from Spain.
In February 2015, Egypt signed a military cooperation agreement with France, under which Paris will supply 24 Rafale fighter aircraft, one multipurpose FREMM frigate, and the MBDA short/medium-range missiles, in a deal worth 5.2 billion euro.
Until January, Egypt had received six of the Rafale jets promised by France. Egypt is due to receive the rest of jets within two years.