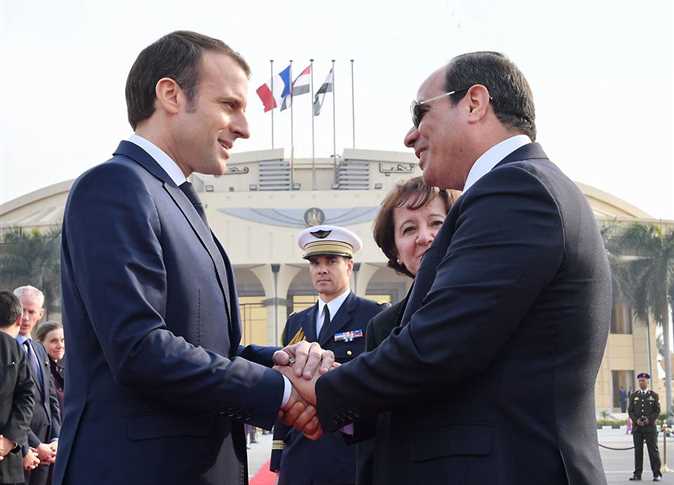 On Wednesday, the French Foreign Ministry voiced its worry over Egyptian authorities' arrest of Mohamed Bashir, executive director of the Egyptian Initiative for Personal Rights (EIPR), prompting a response from Egypt's Foreign Ministry.
In its statement, the French Foreign Ministry expressed "deep concern" over the arrest, adding that the EIPR is committed to promoting human rights in Egypt.
The ministry reiterated its commitment to protecting human rights defenders all over the world, stating that it will continue to have frank and firm dialogue with Egyptian authorities regarding human rights. 
The Egyptian Foreign Ministry's spokesperson Ahmed Hafez rejected France's statement, calling it an attempt to interfere in Egypt's internal affairs and influence investigations of the country's Public Prosecution and reminding France that the case in question is between an Egyptian citizen and Egyptian courts.
"Egypt refrains from interfering with or commenting on the measures taken by law enforcement authorities in other countries, including France," he added.
Hafez went on, expressing his regret that France's comments lacked respect for Egypt's laws, and instead defended illegal acts.
According to the Egyptian Foreign Ministry's statement, the EIPR is registered as a company and practices activities in violation of the provisions of Egyptian Law No. 149.
Hafez stressed that the Egyptian state respects the principles of the rule of law and equality, adding that work in any field must be regulated by the applicable laws and no person is above these laws.
He also pointed out the need to respect the principles of national sovereignty and non-interference in the internal affairs of other countries, as stipulated in international law.
Bashir was arrested at his home early Sunday morning, according to a report from Reuters.
He is being held on charges of funding terrorism, joining a terrorist group, and spreading misinformation.
Another member of EIPR was arrested on Wednesday.
The arrests come after Egyptian authorities investigated a meeting held between foreign diplomats and EIPR, in which they reportedly discussed the human rights situation in Egypt.