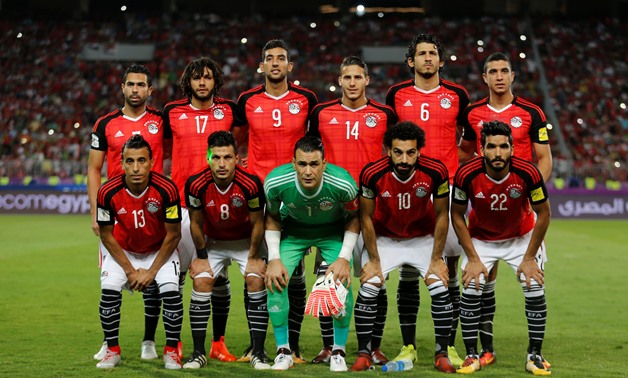 Egypt was ranked as the second to worst team by SkyNews Arabia, following a loss of all three matches against Uruguay, Saudi Arabia and Russia, scoring only two goals through Mohamed Salah and receiving six, for a disappointing total score of -4.
The result was only topped by Panama, who managed to received 11 goals and score only 2, ending up with a  total score of -9.
Egypt came after Morocco, Costa Rica, Australia and Iceland, who all exited the World Cup clutching a single point. Costa Rica and Australia scored two goals and received 5, while Morocco presented a better performance, scoring two goals and receiving 4.
Egypt started the World Cup strong against Uruguay, receiving a difficult loss of 1-0 due to a late goal despite a worthy performance. However, the Egyptian team's performance went downhill afterward, with a staggering 3-1 loss from Russia and an unexpected 1-0 from Saudi Arabia, who was previously pegged as the underdog of Group A.
Despite negative reviews for the whole team, individual performances from the players saw staggering variations. In a surprising feat, two Egyptian players managed to take home "Man of the Match" awards: star player Mohamed Salah and goalkeeper Mohamed al-Shenawy.
The Guardian ranked Mohamed Elneny as one of the weakest 11 players in the World Cup, accusing him of failing to take over Salah's responsibilities after the star's injury. They stated that Elneny had lost any direct contact with his adversaries mid-field, as if he wasn't even there, and that he failed to construct any attacks for his team, leading to their devastating losses.
Other players who joined Elneny as worst performers were Spain's Sergio Ramos, Poland's Robert Lewandowski, Portugal's Bernardo Silva and Germany's Timo Werner.
The World Cup final on Sunday saw France become the sixth country in history to win two World Cups, after beating Croatia 4-2. France's 19-year-old Kylain Mbappe became the second teen in history to score at a World Cup final after legend Pele. Stars Paul Pogba and Antoine Griezmann also scored for France.