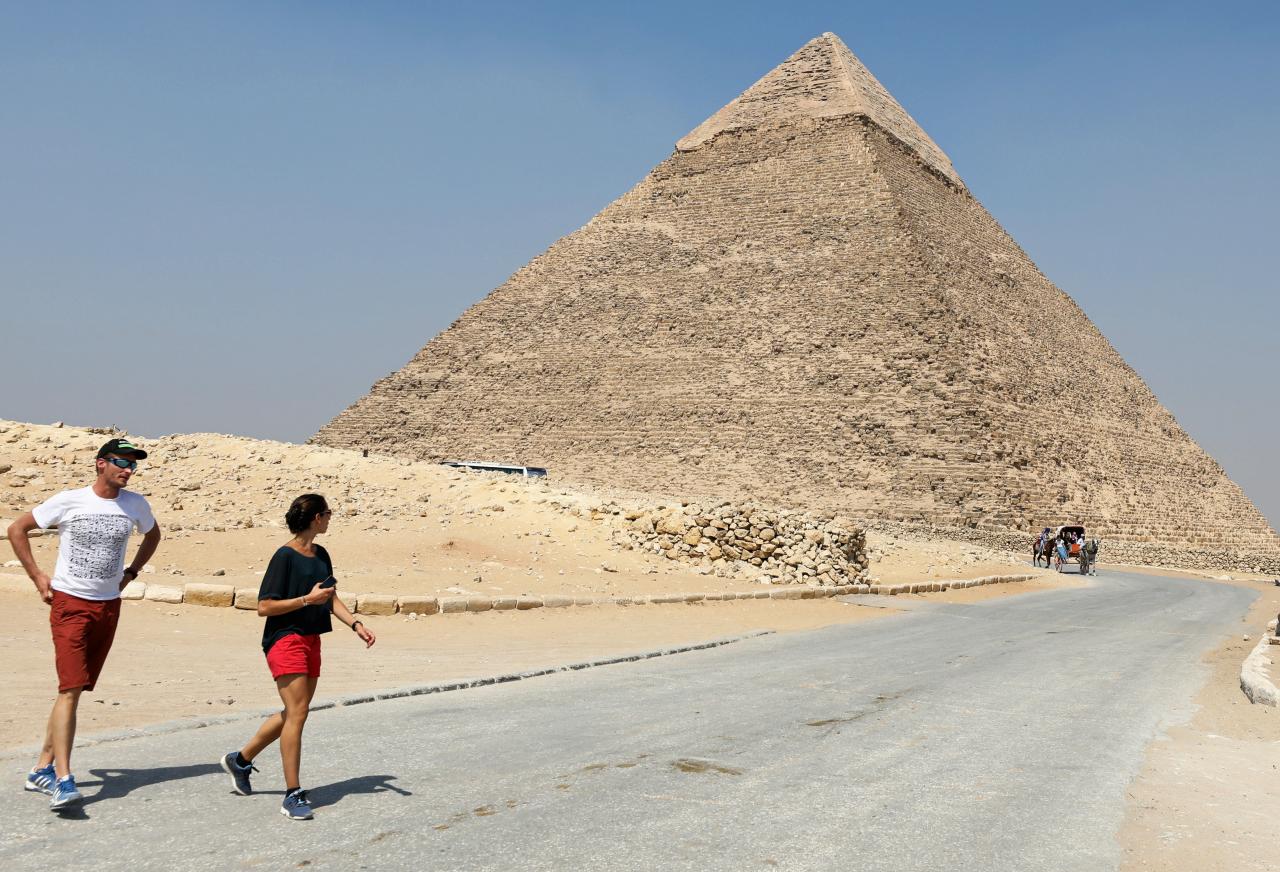 Dutch website NLTimes reported that Dutch tourists are returning to Egypt as a prime destination for their holidays, according to a report by Dutch travel agency, ANVR.
In a report issued by the website on Wednesday, it said that the popularity of the likes of Egypt and Greece is on the rise as prime vacation destinations for Dutch tourists, adding that bookings to Tunisia have also risen. According to the Academy for Tourism, the reason for this surge of tourists is lower prices and tourists' "short memory."
Dutch tourists are again vacationing in countries like Turkey and Egypt, after avoiding these countries due to terrorist attacks, reported Dutch newspaper AD, citing figures from ANVR.
Visits to Turkey from the Netherlands dropped to nearly zero following an attempted coup and several terrorist attacks in 2016. But by January 2018, the number of bookings to the country rose by 90 percent.
Egypt and Greece are also becoming popular with Dutch holidaymakers again. At Turkish airliner Corendon, the number of Dutch flights to those destinations doubled. Tourism group TUI also notes the increased popularity, while bookings to Tunisia are increasing steadily.
Despite that, the Dutch Ministry of Foreign Affairs still seems reluctant about its citizens visiting Egypt and Tunisia, and has advised them to take caution. Moreover, the travel advice mentions that some parts in Egypt are off-limits unless trips there are an absolute necessity. As for Tunisia, the general advice is not to visit.
The result does not come entirely as a surprise as there have previously been several attempts to attract Dutch tourists back to Egypt.
In 2016, Egypt's Ministry of Tourism's office in Brussels organized a visit for a delegation of Dutch figures to Hurghada, to promote Egypt's most scenic tourist destinations, as well to highlight the safety and security in the country.
Moreover, in January 2018, EgyptAir participated in the Utrecht Tourism and Travel Fair, which was held in the Netherlands.