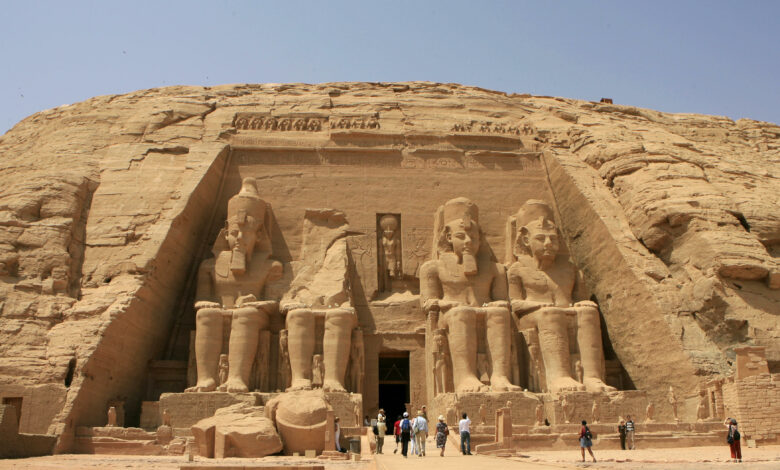 Egypt ranked first in Africa, fifth in the Middle East and North Africa, and 51st globally, on the 2021 Travel and Tourism Development Index (TTDI) issued by the World Economic Forum.
Thus, Egypt's assessment on this indicator has improved by six degrees compared to 2019, making it one of the few countries in the world that has witnessed a significant improvement in assessment compared to 2019, recording 4.2 points out of 7.
The report classifies 117 economies according to a set of factors and policies related to the sustainability, resilience and development of the tourism and travel sector, which in turn contributes to the development of the country in general.
The indicator consists of five subindexes, which are: Enabling Environment, Travel and Tourism Policy and Enabling Conditions, Infrastructure, Travel and Tourism
Demand Drivers, and Travel and Tourism
Sustainability.
The tourism sector in Egypt is making unremitting efforts to restore tourist flows from the most important exporting markets for tourism, led by Russia, whose incoming movement has been affected by the war between Russia and Ukraine since February.
Travel agents of the Russian tourism company Tez Tour in the Red Sea Governorate announced in May that the company will provide travel on charter flights from Russia to the tourist resorts of Sharm el-Sheikh and Hurghada, starting from May 28.
Tez Tour thus became the second tour agency to open sales of tours for charter flights to Egyptian resorts after Fun & Sun Tours.
Russia was a major source of tourism in Egypt, which generated billions of dollars annually for the Egyptian treasury.
Egyptian tourist destinations will likely be negatively impacted by the Russian war in Ukraine, with tourism flow predicted to decline 35 percent according to the Vice Chairman of the Tourism Committee of the American Chamber of Commerce in Egypt Moataz Sedky.