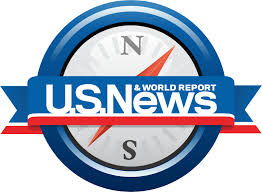 Egypt has been ranked by US News and World Report as the 25th most powerful country in the world.
In its annual report, which ranks world countries in nine categories, the US News and World Report selected Egypt as the 42nd overall best country and the 25th most powerful country in the world, only to be outranked by three Arab countries; Saudi Arabia which ranks ninth in power, the United Arab Emirates which ranks 10th and Qatar which ranks at the 20th.
The nine categories are listed as Entrepreneurship, Adventure, Citizenship, Cultural, Influence,Heritage, Movers (economic growth), Open for Business, Power and Quality of Life.
According to the US News Report specifics, power is ranked according to five categories: Strong Military, Strong International Alliances, Economically Influential, Politically Influential and Leadership.
On the other hand, Egypt booked the 70th position when it came to the "Quality of Life" category listed by the US News and World Report.  This disappointing result puts Egypt ahead of only 10 other countries such as Algeria, Angola, Serbia and Iran, which came dead last.
In an explanatory report for each ranked country, US News explains why Egypt was so low;
"While Egypt has made great strides improving the living conditions for its people, the country's population still faces high levels of unemployment, poverty, income disparity and illiteracy."
"A $12 billion loan from the International Monetary Fund, contingent on extensive economic reform and aggressive job growth, is poised to help ease financial pressures over the next few years. Crime is increasingly an issue, as well as violence carried out against women."
"In late November 2017, more than 300 people died from an attack by militants on a mosque in the Sinai Peninsula, the deadliest terror attack in Egypt's modern history."
As for the other categories, Egypt got the following rankings: 42nd in Adventure, 75th in Citizenship, 33rd in Cultural Influence, 56th in Entrepreneurship, 13th in Heritage,  seventh in Movers and 73rd in Open for Business.
The US was ranked as the most powerful country in the world, followed by Russia, China and Germany.  Canada ranked first in Quality of Life, followed by Denmark, Sweden and Norway.
As for overall best countries in the world, the top five were Switzerland, Germany, the United Kingdom and Japan.
The US News and World Report ranks countries based collection of individual survey responses. The more a country is perceived to exemplify a certain characteristic in relation to the average, the higher that country's attribute score and vice versa. It evaluates 80 countries based on responses from 21,000 people.