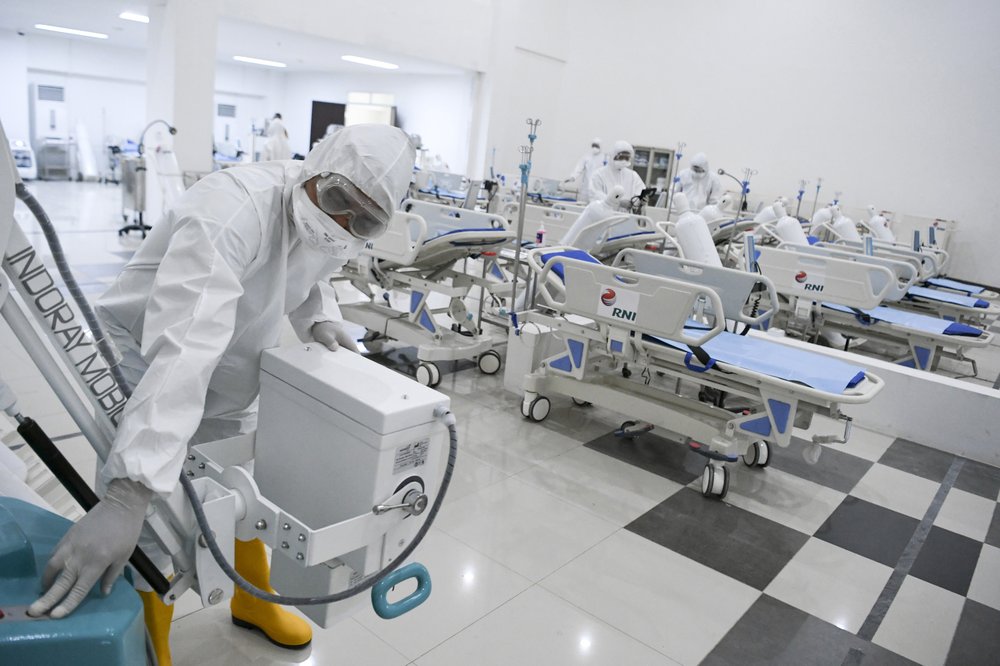 The Egyptian Finance Ministry said on Wednesday that it has provided, since the beginning of March, funds totaling LE 3.8 billion to support the health sector amid the coronavirus (COVID-19) pandemic, with Egypt having confirmed 402 cases so far.
The Egyptian Finance Minister Mohamed Maeit explained that the funding was allocated to meet the urgent needs of the sector, such as medicines and medical supplies, and also included incentive bonuses for medical staff, employees at quarantine stations, isolation hospitals, central laboratories and their branches in the governorates, central work teams, their assistants, epidemiological surveillance teams, and ambulance staff.
The Finance Ministry is ready to support the health sector financially as part of the LE 100 billion allocated to fight the virus outbreak and support the economy, part of directives issued by Egyptian President Abdel Fattah al-Sisi on March 14.
Maeit said that the e-finance system has helped to immediately reinforce the health sector, which contributed to the swift payment of suppliers and the timely provision of medicines and medical supplies.
Meanwhile, Egypt's cabinet is currently studying establishing a crisis management fund to support workers in the informal economy who have been impacted by coronavirus and harsh measures to control its spread.
The Cabinet has also announced that the Tahya Masr Fund has opened the account number 037037 in all Egyptian banks for donations in times of crisis. It said that these donations will go to underprivileged families most impacted by the coronavirus and harsh measures to curb its spread, which include a two-week, nighttime curfew and the closure of all shops, excluding grocers, pharmacies, and bakeries, during the weekend.
The Central Bank of Egypt (CBE) moved on Tuesday to provide loans to tourist establishments with repayment terms of up to two years, as well as a six month grace period, in an effort to help pay for worker salaries and support the tourism sector amid the flight suspension, which was extended on Tuesday through April 15.
The Central Bank has implemented various measures to ensure the security and stability of Egypt's banking sector amid the coronavirus pandemic, including slashing CBE's key interest rates by three percent to support economic activity across different sectors.
Local banks were also ordered to stop imposing additional fines applied to late payments on non-performing loans and delay credit payments for institutions and individual clients — including loans for consumer purposes and real estate loans — for a period of 6 months.
They were also directed to raise daily transaction limits on credit cards, in addition to canceling fees and commissions that are applied at points of sale and on withdrawals from ATMs.
Twenty people have died from the virus in Egypt, as well as two senior military officers.
There have been over 424,198 confirmed cases of coronavirus worldwide and upwards of 18,900 deaths.