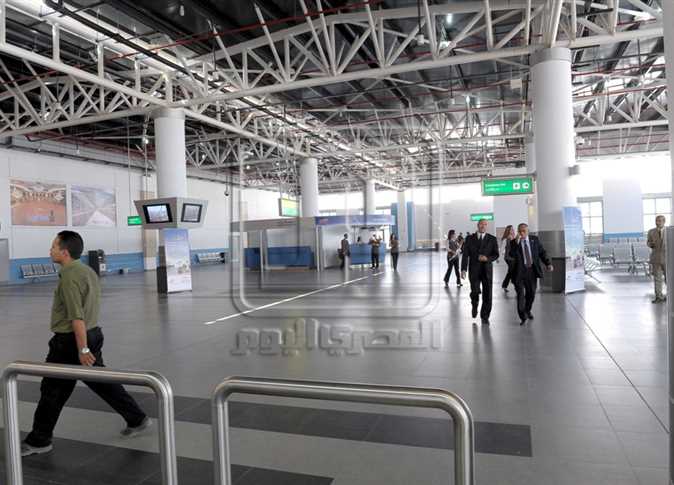 Egypt's Prosecutor General Nabil Sadek on Sunday ordered that 11 Cairo International Airport employees be detained pending investigation into a blackout that hit the airport on Friday, causing the disruption of about 12 flights.
Judicial sources told Al-Masry Al-Youm that the suspects in the case are electricity maintenance staff in the airport.
An Aviation Ministry statement on Sunday said that a committee was formed by Minister Sherif Fathy to investigate the incident, and recommended six engineers and technicians be referred before the general prosecution on charges of gross negligence.
Sources within the ministry said that the committee punished employees in the airport with five days' salary deduction.
The East Cairo Prosecution office asked the National Security Agency and Administrative Control Authority to launch investigations into the incident, and found that no periodical maintenance was done, which led to the failure of electricity generators in Terminal 3 then the blackout, which disrupted 12 flights.
The Public Prosecution questioned the suspects, who are employees of Cairo airport and officials responsible for the electricity network inside the airport, in addition to the technician responsible for maintenance of the electricity network at the airport, who is a delegate of a private company.
They have been charged with deliberate damage to public funds, deliberate damage to electricity utility of a public institution, and causing harm to their workplace.
Members of the House of Representatives denounced the incident. MP Mohamed al-Masood said that it directly affects the movement of tourism, and spoils all steps to foster the return of international tourism, noting the incident coincided with the visit of the Russian security delegation to the airport, and added: "I do not rule out that this crisis is deliberately made to tarnish the image of Egypt."
MP Anisa Hassouna said that the incident affects national security and harms tourism and reputation of the country, describing the incident as a mess caused by failure in management that hit the security and tourism of Egypt.