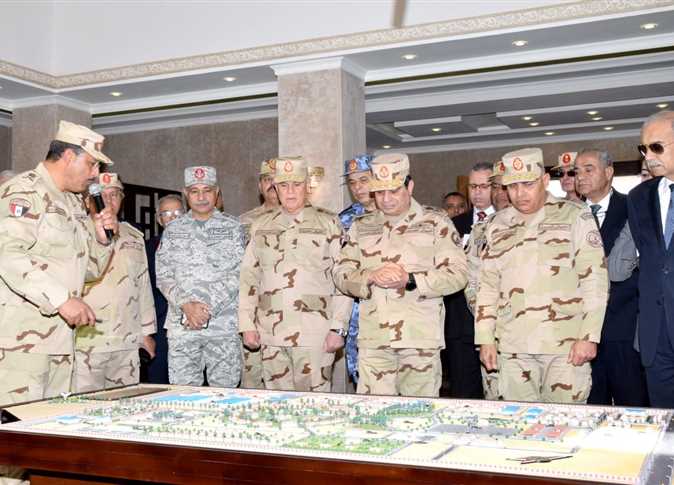 Egypt's President Abdel-Fattah el-Sissi on Thursday ratified a bill that could immunize senior military officers from future prosecution related to violence after the 2013 military overthrow of an elected but divisive Islamist president.
The law, published in the official gazette Thursday, grants senior military officers selected by el-Sissi rewards including immunity from investigation for alleged offenses after the suspension of Egypt's former constitution in July 3, 2013 until parliament assumed its duties on Jan. 10, 2016.
Former president Mohammed Morsi was ousted on July 3, 2013.
Any legal action against the selected officers requires permission from the Supreme Council of the Armed Forces under the new law. They are also privileged with "special immunities" like those granted to diplomats.
General-turned-president el-Sissi led the military's overthrow of Morsi, who hailed from the now-outlawed Muslim Brotherhood group, following mass protests against his rule. Morsi's ouster was followed by a series of violent confrontations between security forces and Morsi's supporters, including one outside a military installation in Cairo in which dozens were killed.
On Aug. 14, 2013, security forces violently dispersed two Cairo encampments supporting Morsi.
Since Morsi's overthrow, Egypt has launched a severe crackdown on Brotherhood members and supporters, arresting many and trying them on terrorism related charges. The Brotherhood was later designated a "terrorist organization."