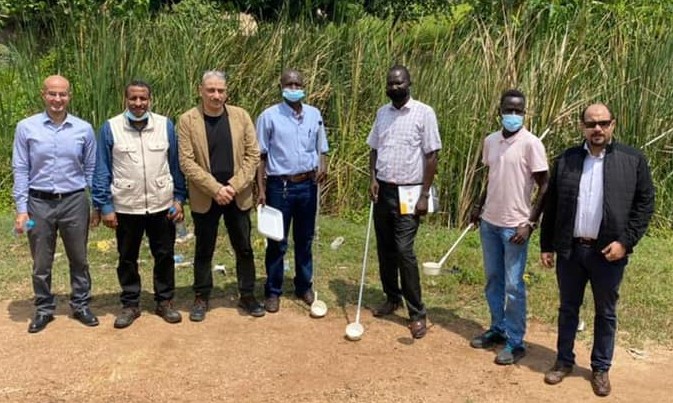 Egypt has begun preparations to implement a malaria control project in South Sudan, funded by the Egyptian Agency of Partnership for Development (EAPD).
The Egyptian Embassy in Juba, in coordination with the EAPD, organized a visit for a delegation from the Inrad Research and Development Corporation to South Sudan from June 14-18 June to discuss the matter.
The delegation included the CEO of Inrad Group Walid Ali, the group's scientific advisor Tarek al-Tayyeb, and the regional director for East Africa Mohamed Shady.
During the visit, the delegation held several meetings with South Sudanese officials, including the South Sudanese Vice President for Public Services Affairs Hussein Abdul Baqi, the Undersecretary of the Health Ministry Mayen Machut, the Director General of Preventive Medicine Services, and the Executive Director of Malaria Control Programs.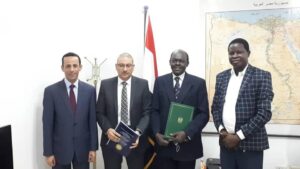 The Egyptian delegation also met with the representative of the World Health Organization in South Sudan, and gave a presentation on the technology used in the proposed project and its role in combating larvae causing malaria, as well as their previous experiences in implementing similar projects in Africa.
The South Sudanese Vice President thanked the Egyptian delegation for this initiative. He stressed the urgency of combating malaria effectively as it is the number one cause of death in South Sudan.
He also expressed his happiness in sponsoring this pioneering project, and ordered it be provided with all the necessary support and facilities to succeed.
The Inrad Group and the South Sudanese Health Ministry signed a memorandum of understanding to implement the project, which includes capacity-building courses and related community awareness programs, as it was agreed to implement in the capital, Juba, as a first stage.
Edited translation from Al-Masry Al-Youm