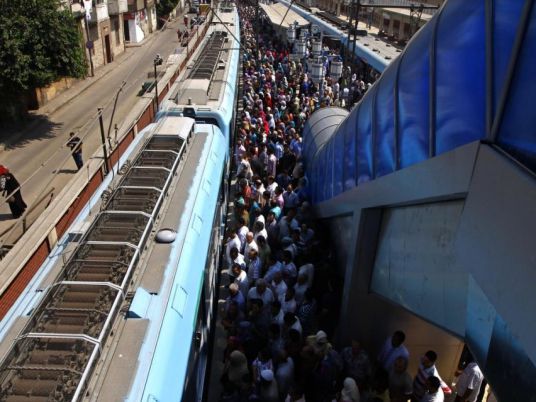 The United Nations Population Fund has released a report on the population status in Egypt for 2016, in cooperation with the Egyptian Center for Public Opinion Research (Baseera), warning against the risks of population growth and saying that current and projected growth rates will result in Egypt's population reaching 119 million by 2030.
Both the fund and the center held a discussion session on Monday which was attended by Planning Minister Hala al-Saeed, Social Solidarity Minister Ghada Wali, Local Development Minister Hesham al-Sherif, Chief of the Central Agency for Public Mobilization and Statistics (CAPMAS) Abu Bakr al-Guindy, National Council for Women Chief Maya Morsi and Deputy Health Minister Maysa Shawqy.
"We are facing a catastrophe," said Sherif, who urged for executive plans to be drawn up to resolve the problem and asked the Health Ministry to do so. Shawqy promised this would be concluded within two weeks, to be tackled with Sherif.
Meanwhile, Maged Osman, head of Baseera, said the number of births in Egypt in 2015 was equal to the total of births in France, England, Italy, Sweden and Spain. He described the rising birth rate as illogical, saying that the population increased by more than 20 million in the nine years between 2006 to 2015.
"We are facing a huge increase that we will be unable to avoid," he said, adding that this population growth threatens national security and social stability, in addition to other challenges concerning water, food, environment and the economy.
Edited translation from Al-Masry Al-Youm