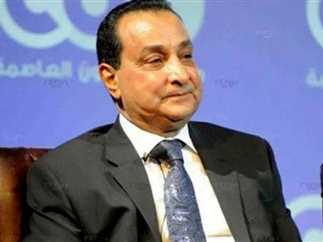 Egyptian judicial and security sources said that police arrested businessman Mohamed al-Amin from his villa in Cairo on charges of human trafficking and acts punishable by law against girls in an orphanage that he founded in Beni Suef governorate, Upper Egypt.
After security services received a report against the businessmen, and coordinated procedures and investigations and hearing the statements of the victims, a decision was issued by the competent authorities to arrest the suspect.
The police filed a case with the incident and referred it to the Public Prosecution to conduct further investigations.
The state-owned al-Akhbar newspaper reported sources following investigations as saying that two girls accused Amin of molesting them.
Amin attended investigations on Friday at the Public Prosecution Office, which concluded in detaining the suspect for four days pending investigations.
The Public Prosecution also demanded investigations by the Department of Human Trafficking and Illegal Immigration to reveal further details of the incident.
Amin is the founder of the CBC channel group, Modern Sport channels, the Arab News Agency ANA, and Al-Nahar TV channels, in addition to being a partner in the Amer Group.