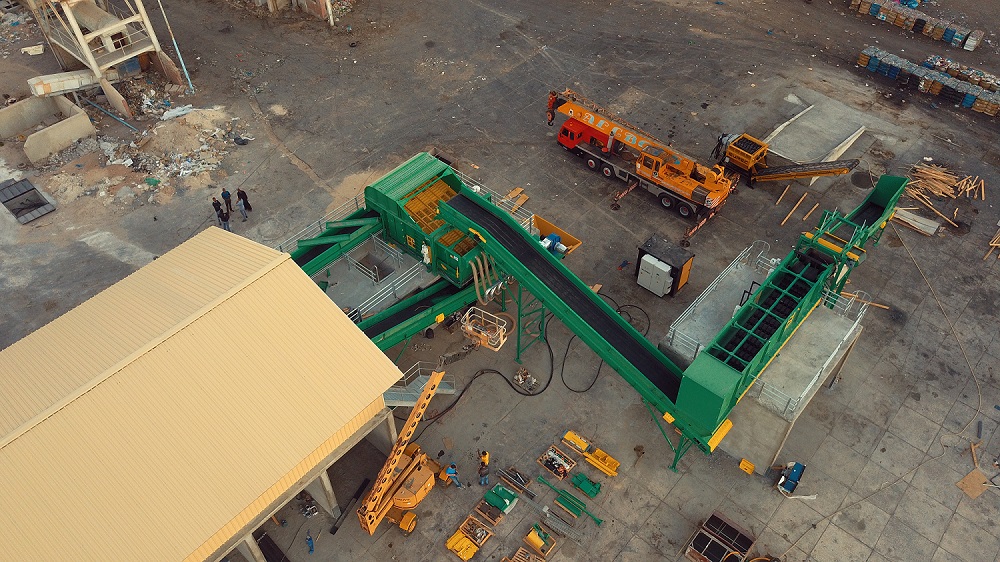 Egypt's Minister of Military Production Mohamed Morsy met with the CEO of Green Tech Egypt Robert Valk Friday to discuss working together to establish waste-to-electric power stations in cooperation with the ministries of Environment and Local Development, and the Arab Organization for Industrialization.
The Ministry of Military Production had signed a cooperation protocol with Green Tech Egypt in October to establish the first waste-to-energy plant in Egypt.
During the Friday meeting, Morsy noted the political leadership's interest in quickly implementing its strategy to convert solid waste into energy, and identified which governorates would be prioritized.
He added that his ministry seeks to utilize its industrial, technological and human capabilities to help implement the solid waste management system and achieve maximum benefit from waste being generated daily, converting it into smart energy solutions.
Valk reviewed the feasibility study carried out by the company for the Shabramant and Abo-Rawash sites, in preparation to start project and steps towards establishing a joint-stock company to operate the waste-to-electrical power plants.
The spokesperson for the Ministry of Military Production Mohamed Bakr said that this meeting is part of a series of ongoing meetings to follow up the project's implementation.
He implied it will help achieve great economic and environmental returns for the state.