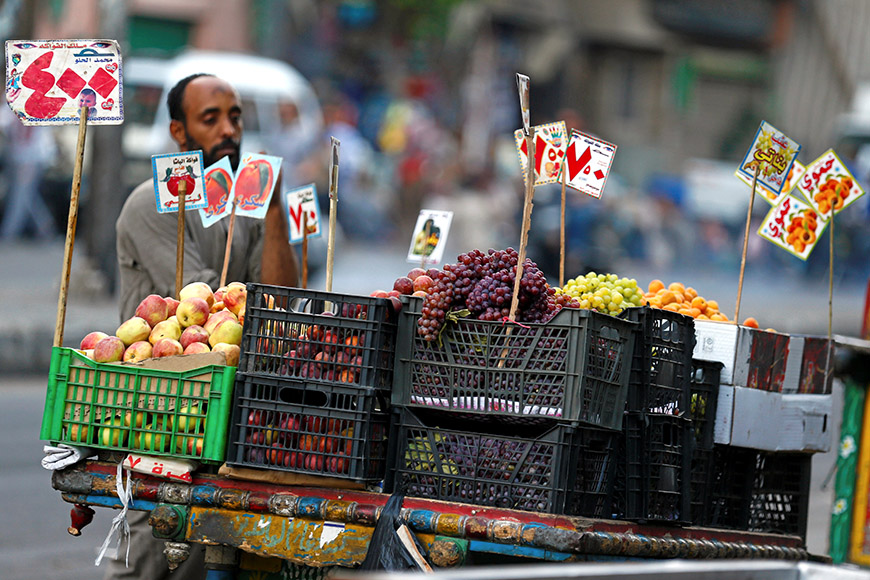 Tarek Amer, Governor of the Central Bank of Egypt (CBE), stated on Monday that the country is taking active measures to reduce inflation to 13 percent by the second half of 2018.
Egypt's inflation rate fell for a third month in a row in October after energy prices reached a record high.
The country's central bank floated the Egyptian pound in November 2016 as part of an economic reform program to secure a US $12 billion loan from the IMF. Following this, inflation climbed and reached a multi-decade high in July, with some products recording as much as 50 percent price hikes.
Amer highlighted the distinction between inflation rates and high prices, noting that price increases during the past three months were one percent, compared to 5 percent in the months prior.
Annual urban consumer price inflation decreased from 31.6 percent in September to 30.8 percent in October. Core inflation, which excludes the price of volatile commodities such as food, fell from 33.26 percent to 30.53 percent over the same period.
Amer said that total foreign cash inflows had reached US $80 billion since the flotation of the Egyptian currency.
He stated that the government had played a role in stimulating economic growth by opening a window for foreign cash inflows, which have contributed to Egypt's foreign currency reserves reaching their highest ever level of US $36.7 billion at the end of October.
Amer emphasized that Egypt has become a destination for foreign investment in the recent period, indicating that this was intended during meetings with the IMF last year.
The CBE Governor also said the country should be tackling unemployment. "We need to increase employment and reduce the [official] employment rate, which fell from 13 percent [in October 2016] to 11.9 percent," he said.
Edited translation from MENA