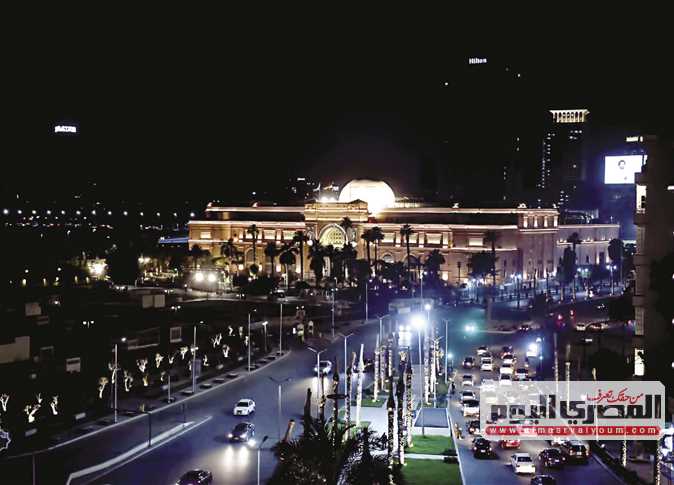 Cairo Governor, Major General Khaled Abdel Aal, on Wednesday, inspected the ongoing redevelopment of downtown Cairo.
Following a positive public response to the recent renovation of Tahrir Square, the Egyptian government has been working to renovate the downtown area between Tahrir and Opera squares, passing through Talaat Harb and Mostafa Kamel squares.

In a meeting with several other government officials, the government has decided to transform a number of Cairo streets into pedestrian-only streets and to allocate other streets for pedestrian traffic in the evenings.
They also discussed narrowing overly-wide sidewalks to help facilitate traffic, in coordination with the traffic police.
Abdel Aal also discussed a project to restore the facade of the Royal Opera House theater and to re-think the internal spaces of the opera garage and the administrative building of the Cairo Governorate.
The restoration will be in keeping with the architectural layout of the original facade of the old opera, while maintaining its primary function as a parking garage that serves this crowded area of ​​the capital.
Abdel Aal said that the development project aims to make a qualitative leap in the downtown Cairo area (also known as Khedival Cairo, after the Khedive Ismail, who first developed the area in the 19th century) by improving its image and architecture in a way that preserves the facades of its distinctive buildings and organizes its shop signs.
Lighting will also be installed, in a way that highlights the beauty of the restored facades at night, he added.
The project will be maintained by engaging civil society organizations and owners of commercial stores, restaurants, and real estate in the area, he said.
Edited translation from Al-Masry Al-Youm