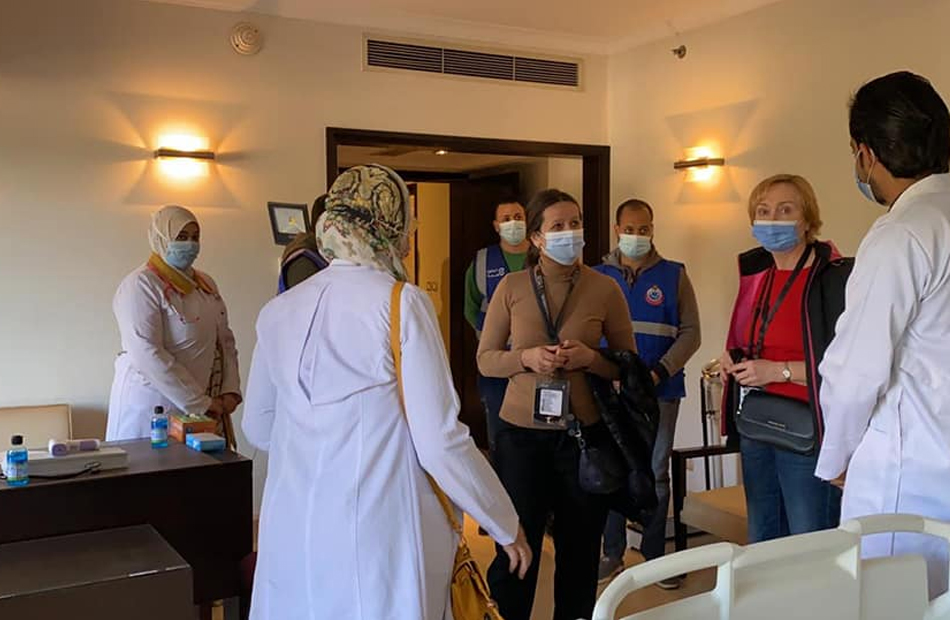 The Medical Committee of the 2021 World Men's Handball Championship announced Friday that 950 PCR tests were conducted during the past 24 hours for all teams participating in the tournament, alongside members from federations, organizing committees, hotel workers and medical teams.
This comes as part of the medical security plan for the World Men's Handball Championship, which Egypt is hosting from January 13 to 31.
A medical committee statement said that it is tightening preventive, precautionary and medical measures, in conjunction with state efforts to combat the coronavirus pandemic in cooperation between the Ministry of Health and Population, the Ministry of Youth and Sports, and the International Handball Federation.
It added that PCR swabs are performed every 24 hours for participating teams as well as members of federations and organizing committees and hotel workers, in specially designated rooms in hotels.
Tests are performed on suspected cases, in addition to conducting a periodic thermal scan throughout the day.
In the event that any positive cases appear, the statement explained that they are transferred to isolation hospitals and will be subject to medical examinations in accordance with diagnostic protocols. Simpler cases will be isolated in a designed hotel room and granted a treatment protocol.
The International Handball Federation (IHF) announced in an official statement on January 13 the withdrawal of the United States of America from the World Men's Handball Championship after the team reported an outbreak of coronavirus cases.
IHF said that the US withdrew from the competition after several cases of coronavirus appeared among the team's players. The team reported a total of 18 cases.
The IHF announced that the Swiss national team has been called upon to participate to replace the US team, according to the order of the European Nations Cup.
The US team is the second team to withdraw its participation from the tournament, as the Czech Republic also announced its withdrawal on Tuesday. The country will be replaced by the North Macedonia team.