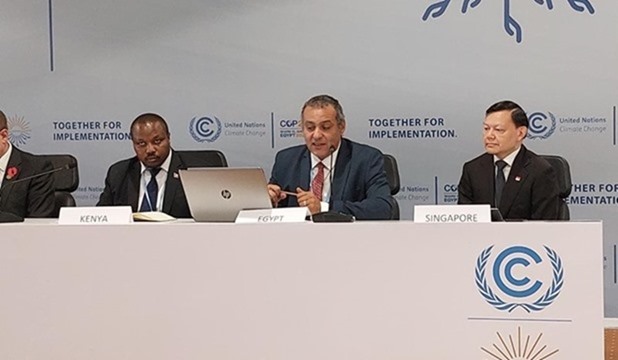 The Ministry of Civil Aviation participated Friday in a session held by the International Civil Aviation Organization (ICAO) on the sidelines of COP27 regarding the ambitious global goal for international aviation to reach zero carbon emissions by 2050.
The ambitious net zero goal must be matched by mechanisms for implementation and the provision of financial resources through global donors, technology transfer and training, Vice-Chairman of ICAO's Committee on Aviation Environmental Protection (CAEP) Abdel Ghaffar El Sayyed told the session.
El Sayyed reviewed Egypt's experience in activating the Supreme National Committee for Monitoring Carbon Emissions.
Amira El Sayed, Environmental Adviser at the Ministry of Civil Aviation, stressed the importance of developing mechanisms for using sustainable fuels as one of the major challenges that require advanced technology, high costs and international support.