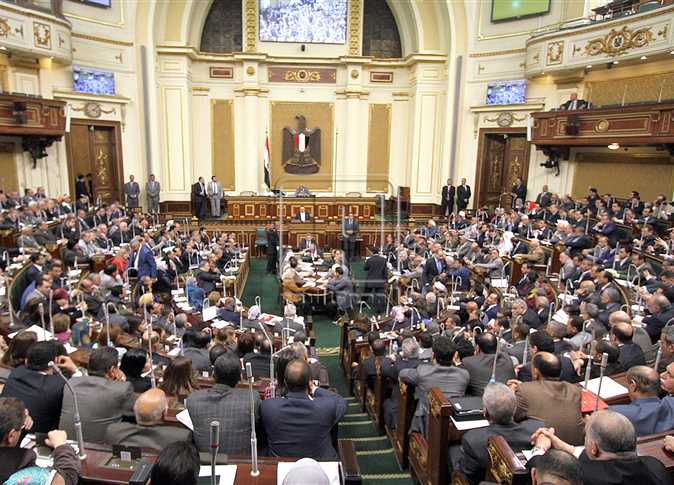 Egypt's parliament started preparations to introduce substantial amendments to the Criminal Procedures Code in order to accelerate trials of defendants in terrorist acts.
The legislative committee of the House of Representatives has given the government one month's grace period to present a comprehensive bill.
Minister of Legal and Parliamentary Affairs Magdy al-Agaty rejected calls for amending the constitution to allow military trials for defendants in terrorist acts.
He said that the constitution itself has immunized the article that bans military trials for civilians.
Head of the committee Bahaa el-Din Abu Shukka said that the government has to propose a bill at month time, or the parliament will do.
He added that the coming stage will witness a legislative revolution in the Criminal Procedure Code, and will be followed by purification of all the provisions contained in the Penal Code, especially that these laws are obsolete and futile — some are over 50 years-old — as the penalties must be proportionate to the crime.
Members of the House of Representatives (parliament) on Monday demanded the amendment of the constitution to grant military prosecution jurisdiction over terrorism cases.
Egypt's constitution allows military prosecution of civilians in certain cases stipulated in article 204, i.e., crimes that constitute a direct assault against military facilities. Assaults against churches and worship houses are not included in such facilities, so perpetrators of such acts cannot be tried before military courts.
Among crimes that are prosecutable by military courts are: crimes that constitute a direct assault against Armed Forces facilities or camps, or their equivalents; attacks against military zones or border zones determined as military zones; or against the Armed Forces' equipment, vehicles, weapons, ammunition, documents, military secrets, or its public funds; or against military factories; crimes pertaining to military service; or crimes that constitute a direct assault against the officers or personnel of the Armed Forces while performing their duties.