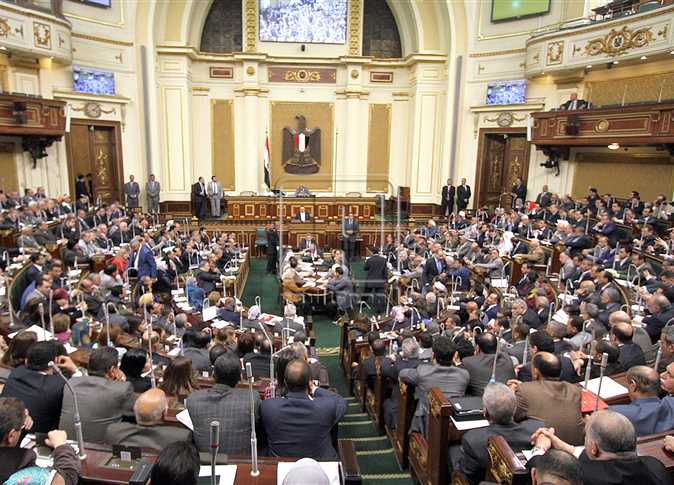 House of Representatives speaker Ali Abdel Aal on Sunday referred a bill with amendments on Egypt's Prison Law 396 of 1956 to a joint committee consisting of members of the Constitutional and Legislative Affairs, and Defense and National Security committees.
The draft law bans prison visitations for inmates convicted of terrorist crimes for two years starting from the date they are convicted.
The amendments also stipulate that a terrorist be held in solitary confinement, and after the two years they get access to prison visitation on condition it is recorded on video and audio so a terrorist cannot make arrangements that harm national security, and that a terrorist should not be included in any pardon, including presidential pardons.
MP Ismail Nasr Eddin said earlier this month that he would collect signatures from his fellow MPs on a suggestion to ban prison visitations for terrorism-convicted inmates. He announced on Sunday he collected 59 signatures.
"Egyptian prisons are full of hundreds of terrorists, and all of them are allowed prison visitations and treated like ordinary prisoners. This is very dangerous and certainly has a role in the terrorist operations that occur and kill hundreds of the army, police officers and ordinary citizens," Nasr Eddin said in a statement.
He added that allowing the terrorist inside the prison to be visited can cause the transfer of important and dangerous information, through the prisoner to the elements of his organization outside, in addition to agreeing on methods of carrying out specific operations.
Egyptian human rights lawyer Hafez Abu Saeda said that the suggested amendments contradict the international agreements signed by Egypt, as visitations are a basic human right.
Edited translation from Al-Masry Al-Youm