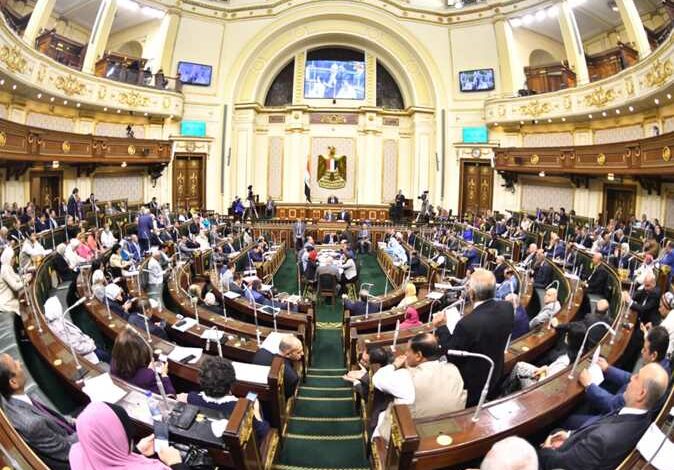 The House of Representatives, the lower chamber of the Egyptian Parliament, approved, in its emergency session on Saturday, the new ministerial reshuffle including 13 portfolios.
The parliament session began with the Speaker of the House of Representatives, Counselor Hanafi al-Gebaly, reading the letter of the Egyptian President Abdel Fattah al-Sisi, regarding the ministerial reshuffle.
Gebali announced the parliament's approval of the ministerial reshuffle in 13 ministerial portfolios, which came as follows:
Reda Hegazy, Minister of Education and Technical Education, replacing Tarek Shawky.
Khaled Abdel-Ghaffar, Minister of Health and Population
Soha Samir al-Gendy, Minister of Immigration and Egyptians Expats, replacing Nabila Makram
Hisham Amna, Minister of Local Development, replacing Mahmoud Shaarawy.
Mohamed Ayman Ashour, Minister of Higher Education and Scientific Research, replacing Khaled Abdel-Ghaffar
Nevine al-Kilany, Minister of Culture, replacing Enas Abdel-Dayem
Lieutenant-General Mohamed Abbas, Minister of Civil Aviation, replacing Mohamed Manar
Mohamed Salah Eddin, Minister of Military Production, replacing Mohamed Ahmed Morsi.
Ahmed Essa Taha, Minister of Tourism and Antiquities, replacing Khaled al-Anany
Hassan Mohamed Hassan Shehata, Minister of Manpower, replacing Mohamed Saafan
Mahmoud Kamal Esmat, Minister of Public Business Sector, replacing Hesham Tawfiq.
Ahmed Samir Mahmoud, Minister of Trade and Industry
Hani Atef Swailem, Minister of Irrigation and Water Resources, replacing Mohamed Abdel-Ati
After the approval of the House of Representatives, the ministers will begin the swearing-in ceremony on Sunday at the headquarters of the Egyptian Presidency.
President Sisi said on his official Facebook page that the ministerial reshuffle came "To develop the government's performance in some important files at the internal and external levels that contribute to protecting the interests of the state and its capabilities, and directly affect the services provided to the Egyptian citizen, for whom we all work."
"I extend my thanks and appreciation to all ministers who have completed their mission, and I wish success to those assigned to replace them."
The Secretary-General of the House of Representatives, Ahmed Manna, said on Friday that the House of Representatives is called to convene in an emergency session on Saturday at 12 noon, in order to consider an urgent matter, without clarifying further details.
Informed sources said that the cabinet reshuffle did not take place overnight, but rather took two weeks of consultations, during which the Prime Minister conducted interviews with more than 50 personalities who were candidates to take over ministerial portfolios.
The sources said that the House of Representatives received on Friday a letter from President Sisi, in accordance with the constitution, to convene the chamber to approve the ministerial reshuffle.
Edited translation from Al-Masry Al-Youm