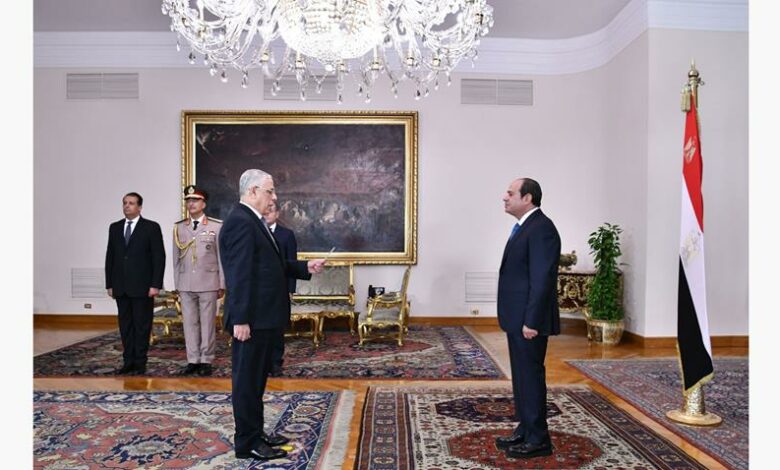 Judge Mohamed Shawky took the constitutional oath before Egyptian President Abdel Fattah al-Sisi, to assume the position of Attorney General, succeeding Counselor Hamada al-Sawy starting Tuesday, September 19.
His term of office will continue for the next four years.
Shawky began working in the Public Prosecution and progressed to work in the judiciary until he reached the rank of President at the Court of Appeals.
On August 18, 2020, the President issued a decision seconding him from the Cairo Court of Appeals to work as Assistant to the Minister of Justice for Judicial Inspection Affairs.
He later moved from the Cairo Court of Appeals to serve as president of Alexandria Court of Appeals until the decision was issued to appoint him as the new Attorney General of Egypt.
Egyptian law stipulates that a judge's term as Attorney General is for a period of only four years, non-renewable.
The Supreme Judicial Council presents three candidates for the post to President of Egypt.
The candidates must be at the degree of president to Court of Appeals, or Deputy President to the Court of Cassation, and the President of the Republic chooses from amongst them.