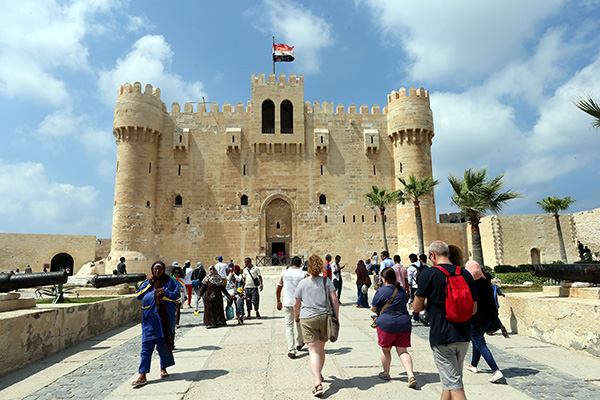 Egypt's Ministry of Tourism and Antiquities has begun operating electronic payment machines for entry tickets to six archaeological sites in Alexandria Governorate.
The ministry also allows visitors to purchase tickets through the ministry's official website.
This comes within the ministry's strategy for a comprehensive digital transformation in archaeological sites, museums and all services provided by the ministry and its affiliated bodies.
The Assistant Minister of Tourism and Antiquities for Digital Transformation Khaled Sherif,  explained that these sites include the ruins of Kom al-Dikka, the Roman theater, Kom el-Shouqafa, the Serapeum of Alexandria, Qaitbay Castle, and the Alexandria National and Jewelery Museums.
Thus, the number of archaeological sites and museums whose tickets can be purchased online has risen to 35 archaeological sites and museums.
Sherif stressed that operating the ticket system enables Egyptian visitors and tourists to obtain tickets to enter these archaeological sites electronically via the Internet and pay their value using bank cards.
It will also contribute significantly to improving the experience of visitors during their visit and speeding up the process of entering museums and archaeological sites and making it easier.
The digital transformation projects carried out by the ministry contribute to raising the efficiency and capabilities of workers at the ticket and collection counters, he said, by introducing them to modern technology systems.