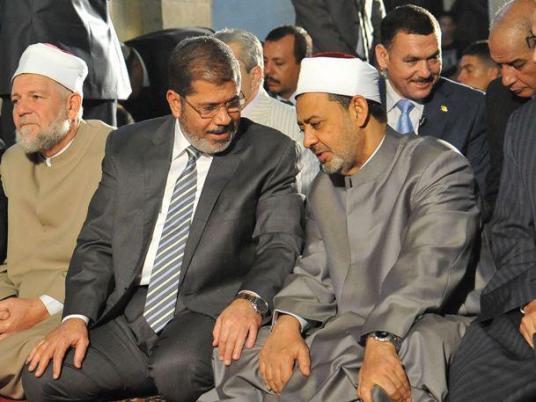 At the opening of the first General Conference of Student Unions on Wednesday, President Mohamed Morsy said Egypt is a civil state, not a military or religious one.
"We are no theocracy," he said.
The president also said that students were marginalized before. "Those times will not come back," he said. "And I shall have no sleep until we attain retribution for the martyrs of the revolution."
"The state will not tolerate crimes against the people, now that we have moved from revolutionary to constitutional legitimacy," he added, stressing the need to draft a new constitution so as to complete the legislative system. "I, meanwhile, use my legislative powers in a most restricted way."
He said he has pinpointed all spots of corruption and means of wasting resources. "Egypt is still resourceful and the young generation is its main asset," he told the students.
"With patience, we shall attain renaissance," he said, reassuring the students that they are free to express themselves actively and contribute to the country's development, be they Muslim or Christian.
Edited translation from Al-Masry Al-Youm