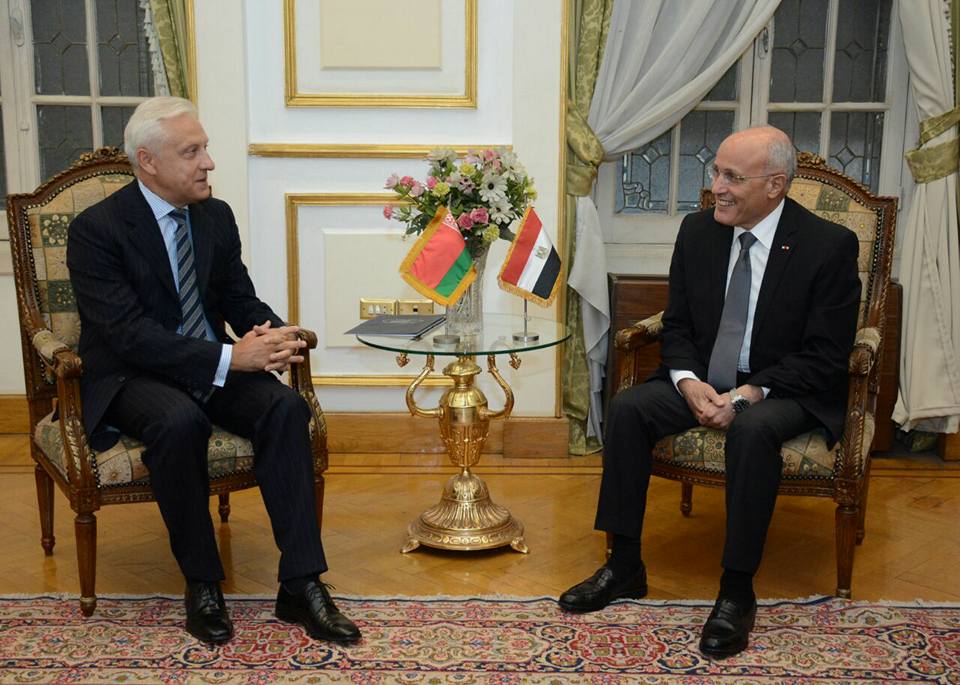 Minister of State for Military Production Mohamed el-Assar met with the Ambassador of Belarus to Egypt Sergei Rachkov on Tuesday and discussed ways to consolidate bilateral cooperation and opportunities of manufacturing between the two countries.
Assar and Rachkov discussed the chances of starting joint projects in the areas of the production of trucks, agricultural machinery, tires, water treatment equipment and refrigerator equipment components.
Assar welcomed cooperation with the Belarusian side and expected tangible results of cooperation in the near future, which he said would be mutually beneficial.
For his part, Rachkov praised the experience and capabilities of the Egyptian Military Production companies. He said that the Egyptian and Belarusian leaderships attach great importance to cooperation in various fields, mainly technology transfer and training.
He added that the bilateral relations between the two countries witnessed a positive development recently, driven by the common will to establish a long-term partnership through the exchange of visits and holding joint meetings to activate this cooperation in all areas of mutual interest.