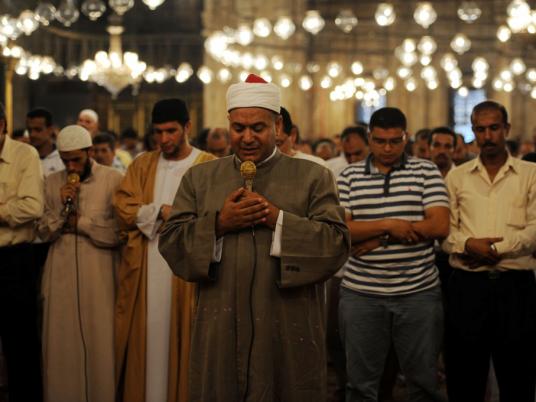 An Egyptian muezzin has been suspended by the authorities after being accused of intoning "Prayer is better than Facebook" in his early morning call for people to pray.
The action was taken against Mahmud al-Moghazi, who denies the charge, after devout Muslims complained that he had altered the traditional call to prayer, an official told AFP on Monday.
Villagers in Beheira province north of Cairo reported Moghazi to the Ministry of Awqaf, or religious affairs, charging that he replaced the usual "Prayer is better than sleep" dawn call to the faithful with "Prayer is better than Facebook".
Ministry official Sabri Ebada told AFP the incident happened on Saturday and confirmed that the muezzin had since been suspended.
"The case will be referred to the prosecution service which will see that the law is applied," Ebada said.
Moghazi appeared late on Sunday on a private television channel and denounced the accusation as "lies".
He accused the Islamist opposition Muslim Brotherhood of being behind it, saying the group wanted to "get me out of the mosque" for obstructing its activities.
"I forbid any group to use the mosque, I forbid unauthorised courses" in religion, he said, adding that he had begun a hunger strike in protest at his treatment.
The Brotherhood has been the target of a bloody crackdown since the army removed Islamist president Mohamed Morsi in 2013.
It has been designated a "terrorist" organisation by the authorities, and most of its leadership is either behind bars or in exile.
Since Morsi was toppled by then army chief and now President Abdel Fattah al-Sisi, controls have been tightened on mosques to prevent any resurgence of Muslim Brotherhood sentiment.
Thousands of imams have been relieved of their duties, and a common sermon for mosques nationwide has been introduced for Friday prayers, with the ministry deciding on the theme every week.