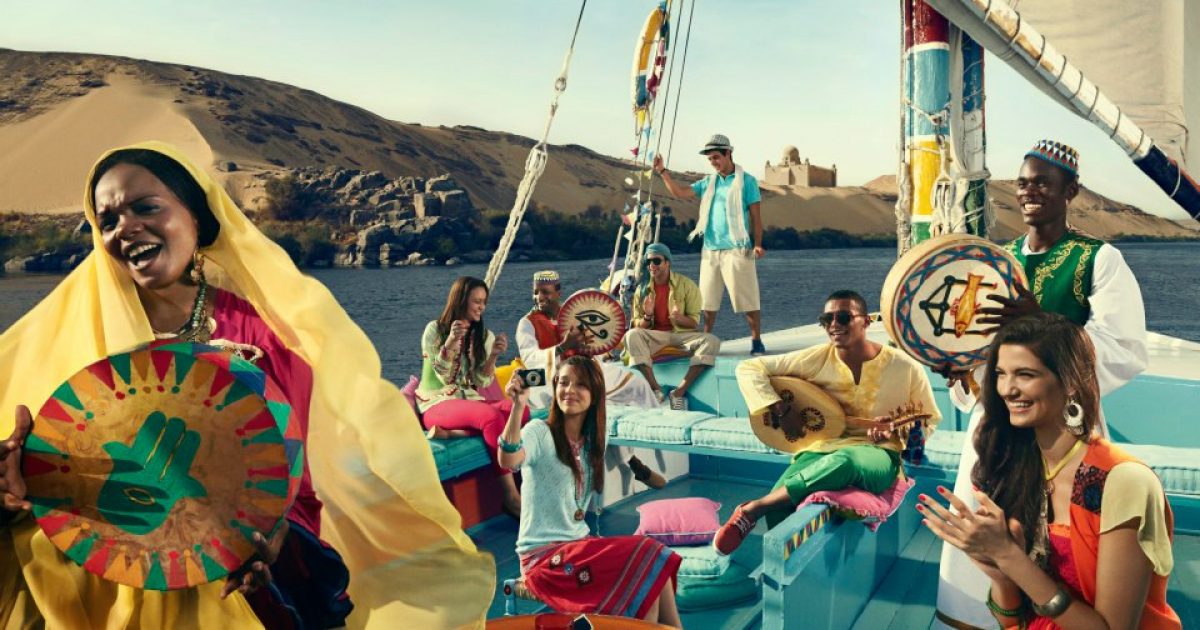 According to the 2019 World Economic Forum's Travel and Tourism Competitiveness Report released in September, Egypt moved up nine places to rank 65th overall worldwide.
The report added that Egypt jumped from 60th to fifth place in tourism promotion and marketing strategy, and moved up nine places to rank 65th worldwide
Egypt was the best performer in the security and safety index, infrastructure and ports, and natural resources, according to the report, also topping the MENA region in terms of environmental sustainability, cultural resources and business travel.

The Egyptian government prioritizes the tourism sector, the report said, which is measured in accordance with increased government spending on the sector (in which Egypt advanced from 22nd to 18th), improved tourism marketing and promotion strategies, and improved air quality, infrastructure and ports.
The report measures travel and tourism competitiveness standards in 140 countries around the world and takes into account the policy frameworks developed by countries that contribute to sustainable development in the tourism sector, which in turn helps raise the competitiveness of countries.
Egypt's progress in this rank came as a result of the remarkable growth achieved in 11 of the 14 levels for the index of competitiveness in travel and tourism, in addition to improved performance in six of these dimensions at rates exceeding 10 percent.
Tourism Minister Rania al-Mashat expressed delight at Egypt's progress in the global competitiveness index  of travel and tourism, which crowned Egypt's efforts in promoting sustainable tourism through the formulation and implementation of structural reforms.
The minister said the report takes into account policy frameworks that lead to sustainable growth in the tourism sector and raise its competitiveness, which is the aim of the ministry's structural reform program.
Egypt's progress in the promotion and marketing indicators also reflected the ministry's efforts to change the stereotype of Egyptian tourism through modernizing marketing and promotion mechanisms, she added.
The report noted that Egypt is a leading country in the field of cultural tourism, ranking 22nd as it hosts some of  the most famous monuments in the world. It added that Egypt ranked fourth in terms of search rates for cultural tourism on the Internet, and 38th in terms of World Cultural Heritage sites.
Egypt ranked 98th in the implementation of environmental legislation index and 53rd in the sustainability index of the development of travel and tourism services.
The report mentioned that Egypt is also one of the most important tourist destinations to enjoy natural sites, including beaches which are an important source of attraction for tourists especially in light of the price competitiveness of Egyptian destinations.