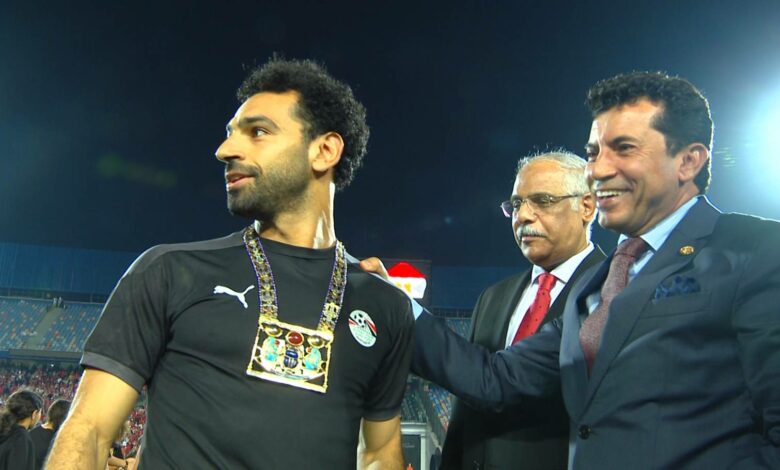 The Minister of Youth and Sports Ashraf Sobhy submitted a request to Prime Minister Mostafa Madbouly to agree to grant the Egyptian international and Liverpool FC striker Mohamed Salah a diplomatic passport.
The spokesman for the Ministry of Youth and Sports Mohamed Fawzy said that Sobhy submitted the request to honor Salah's distinguished sports career and his contribution to raising the country's name in many international forums.
"Salah is an international value and deserves this international title for his global achievements at the sporting level.
He is an exceptional player in Egyptian football that we are all proud of, and a source of pride for the Egyptian youth, after the happiest millions of his fans and his people, and he has become a source of pride for Egypt," Fawzy said.
He indicated that the minister is awaiting official approvals to grant Salah the diplomatic passport in appreciation of his role and the many achievements he made during his professional career with Liverpool.
Salah joined Liverpool in the summer of 2017 from Rome for 42 million euros, to begin the journey of glory in European stadiums, where he participated with the Reds in 254 games in various competitions over five seasons, during which he scored 156 goals.
Salah has won six titles with Liverpool in various competitions, namely the Champions League, the European Super and the Club World Cup in 2019, the English Premier League in 2020, and the EFL Cup and League Cup in 2022.
At the international level, Salah led Egypt to qualify for the African Nations Cup final twice, in 2017 and 2022, but lost them, and led him to qualify for the 2018 World Cup in Russia after an absence of 28 years.