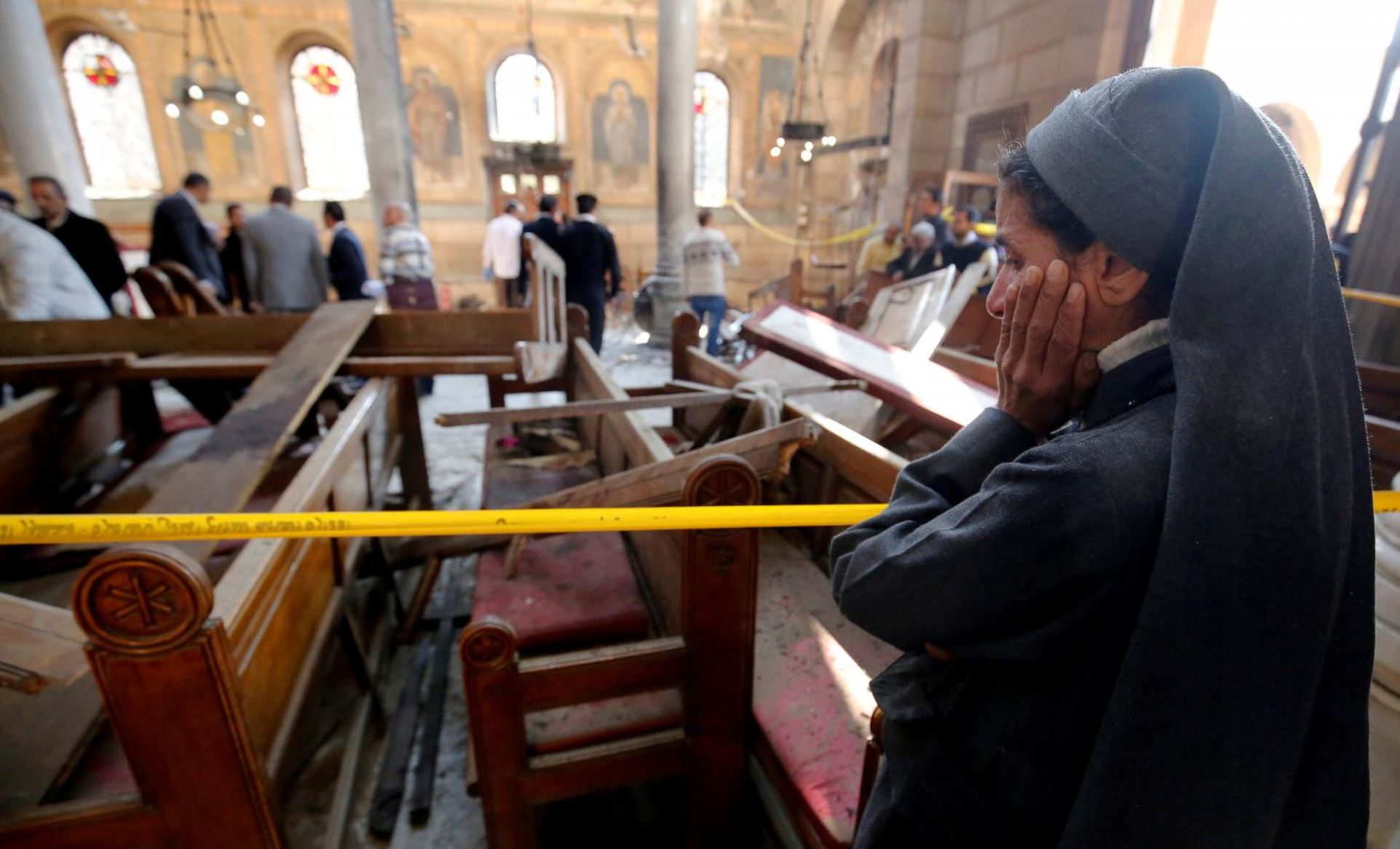 Egypt's Alexandria Military Court sentenced 17 defendants to death, 19 others to life in prison, eight to 15 years of rigorous imprisonment, one defendant to 15 years in prison, and another to 10 years of rigorous imprisonment on Thursday, over terrorism charges.
A portion of defendants was convicted of targeting Abbassiya's St. Peter and St. Paul's Church, commonly known as al-Botroseya Church, in December 2016 – killing 29 people, and attempting to murder 34 others. The explosion was carried out by a suicide bomber, who was later claimed by ISIS.
Defendants were also convicted targeting the Church of St. George in Tanta, killing 27 people and attempting to murder 75 others, and targeting the Church of St. Mark in Alexandria, killing 18 people and attempting to murder 43 others.
Finally, defendants were accused of targeting al-Naqb checkpoint, killing eight people and attempting to murder 14 policemen.
The defendants allegedly used various tools to commit their crimes, including automatic rifles, live ammunition, and explosives.
The court found the defendants guilty of murdering 82 people in total, while attempting to murder 166 others.
Photo credit to Reuters.