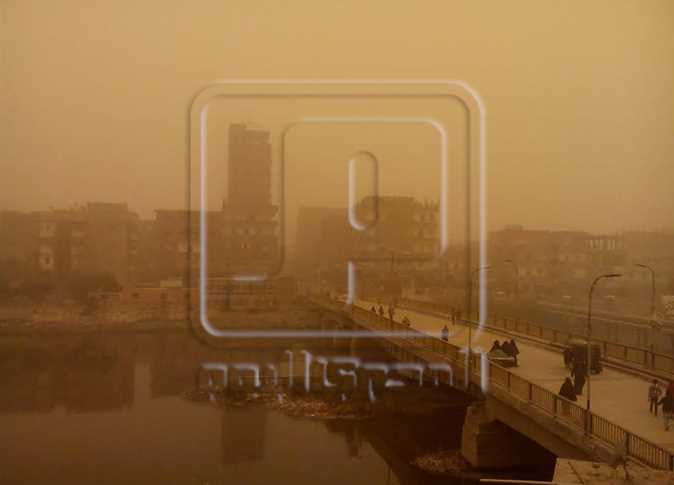 The chairman of the Egyptian Metrological Authority (EMA), Ahmed Abd al-Aal, on Sunday warned against unstable weather starting from Monday until next week.
Aal said that wind activity is increasing on the northern coasts to northern Upper Egypt, through Lower Egypt, Cairo and the Suez Canal area, especially the tourist areas and may reach stormlevels in open areas, especially desert, causing turbulence in maritime traffic.
During a phone-in with TV program "Akher al-Nahar" on al-Nahar satellite channel on Sunday, Aal said that Thursday and Friday will witness heavy rain on coastal areas. He said that Upper Egypt tourist areas in Luxor and Aswan are preferable during this week as weather is expected to be warm and sunny.
Aal said that Egypt was strongly affected by climatic changes that hit the whole world, and that the country has seen a large amount of dust and soft sand, which blew three times to the point of storm in open areas.
"The weather in Egypt, whatever it is, is one of the most beautiful in the world, compared to any foreign country. I call on those who want to come out to enjoy their vacation," he said.
Meteorologists expect dusty winds to hit most parts of the country on Monday, affecting horizontal visibility and possibly disrupting navigation in the Mediterranean Sea, even creating sandstorms in some areas.
Low-and medium-level clouds are predicted in the north accompanied by rainfall along the North Coast. Temperatures will be moderate across most of Egypt during the day, with colder weather predicted at night.
Waves in the Mediterranean are expected to be very rough and range between 3 to 3.5 meters in height, with southwesterly surface winds.
In the Red Sea, waves will be mild and range between 1 to 1.5 meters high, with northwesterly surface winds.
The maximum temperatures expected for Monday are: 19C in Cairo, 19C in Alexandria, 22C in Qena, 23C in Luxor and 24C in Aswan.
Edited translation from Al-Masry Al-Youm