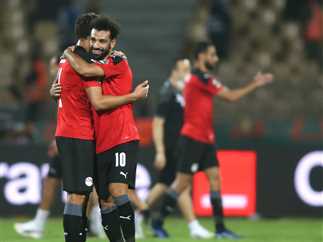 This will be the first leg at the Air Defense Stadium, four days before the return match in the fourth round between both teams.
The Egyptian national team must win the two home and away matches to get close to qualifying for the tournament.
The eventual top team and runner-up of each group of qualifiers will advance to the finals.
The national team is currently equal in points to all its competitors in Group: D, Ethiopia, Guinea and Malawi, with three points before the start of the third and fourth rounds.
 Egypt and Malawi have previously played eight matches against each other.
Egypt won four, lost two and had draws in the other two matches.
Historically, Egypt's first loss in the Africa Games was in 1987, and the second was in the 2010 World Cup qualifiers.
beIN Sports HD 4 channel will broadcast today's match:
Satellite: Nilesat
Frequency: 11054
Polarization: horizontal
Coding rate: 27500
Error correction coefficient: 2/3