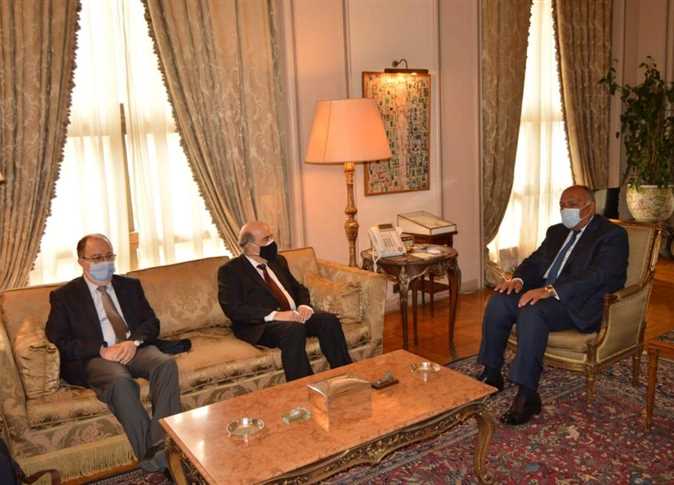 Minister of Foreign Affairs Sameh Shoukry on Sunday met with his Lebanese counterpart Charbel Wahba to discuss bilateral relations and ways to move past Lebanon's current stalemate in forming a government, according to the spokesperson for the Ministry of Foreign Affairs Ahmed Hafez.
Hafez added that Shoukry emphasized Egypt's vision as one that desires Lebanon forming national unity strong enough to be able to avoid falling under the grip of regional or internal powers interested in their own agendas and not of the well  being of Lebanese citizens.
Wahba presented his vision of the current situation in Lebanon, and expressed appreciation towards the support Egypt has given Lebanon.
He added that he is eager to continue bilateral cooperation with Egypt.
President Abdel Fattah al-Sisi earlier held a meeting with Lebanon's Prime Minster-designate Saad Al-Hariri in Cairo, in which he affirmed Egypt's keenness to support Lebanon in overcoming its political and financial crisis.
The meeting was attended by Egypt's Foreign Minister Sameh Shoukry and head of General Intelligence Abbas Kamel.
Sisi gave Hariri his well wishes in forming a new cabinet that brings Lebanon and its people security and stability, a task that Hariri was appointed to do back in October.
The Egyptian president reiterated Egypt's readiness to provide all forms of support and assistance to Lebanon, especially in the face of the fallout from the Beirut Port explosion and the coronavirus outbreak.